nobilia Senso Collection New Colors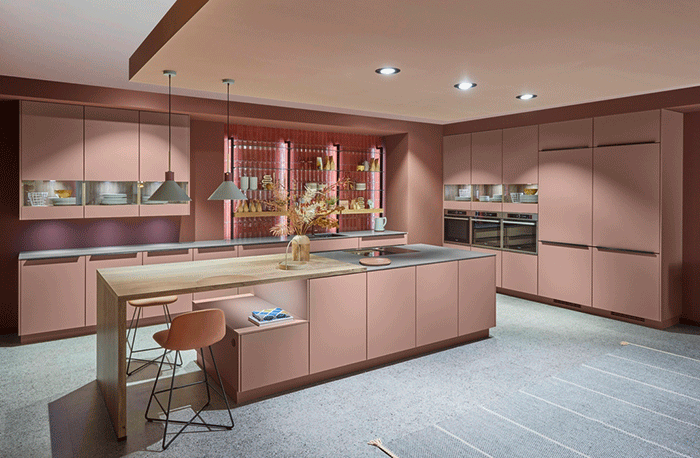 October 21, 2023
European kitchen furniture manufacturer nobilia has introduced four additional front colors to its Senso Collection, including popular Alpine white and slate grey, complemented by the modern pastel trend featuring shades of coral and jade. This expansion gives the collection a total of five front colors, ideal for both monochromatic designs and stylish combinations. Additionally, these nobilia cabinets  feature improved anti-fingerprint coating, heightened resistance to temperature and a luxurious ultra-soft feel, along with intensified depth of color.

Senso 490 – Alpine White
More space, more light, more freedom. Thanks to the anti-fingerprint coat, the white color is guaranteed to stay clean. Senso 490 in Alpine white creates clear, open spaces and is particularly suitable for open-plan designs. It's the perfect surface for minimalist designs.
Senso 491 – Slate Grey
Slate grey fronts exude velvety warmth and give a room a special touch of coziness.
Senso 492 – Coral
Nobilia's new pastel coral (pictured) adds a fresh touch to the Senso color palette. This shade pairs well with light quartz and taupe gray elements for a truly elevated room design.
Senso 494 – Jade   
Senso 494 in jade creates a natural and refreshing design and comes into its own particularly well when used for large surfaces. A marble look for worktops and backsplashes pairs well with this color.
Photo credit: nobilia