Keeler Brass Company Anthology Series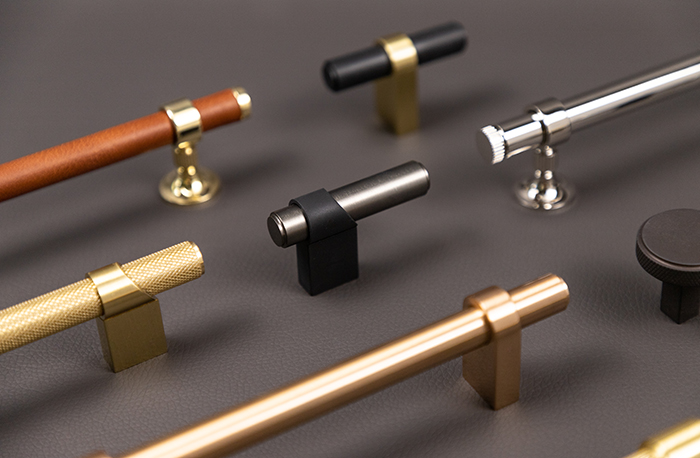 February 15, 2023
The Belwith Keeler Décor Solutions family has announced the reinvigorated return of Keeler Brass Company, offering rare luxury hardware, including Anthology, the first series from the company. The new series provides the ability to personalize and curate a space by offering an eclectic set of tailored, in-house designed pieces. The collection is rendered with the warmth and weight of American-made solid brass.

The Anthology Series allows customers to select a knob, pull or bar, and posts, as well as finishes. With inspired textures and an impeccable palette of Edelman Leather, every choice unites flawless form and intrepid expression.
All Keeler Brass Company hardware is offered in standard sizing for cabinet pulls including: 96mm, 128mm, 160mm, 192mm, 224mm and 12-in. C/C. Appliance pulls are available in 12- and 18-in.  C/C. Custom sizing is available upon request.