Schonbek Atomic Chandelier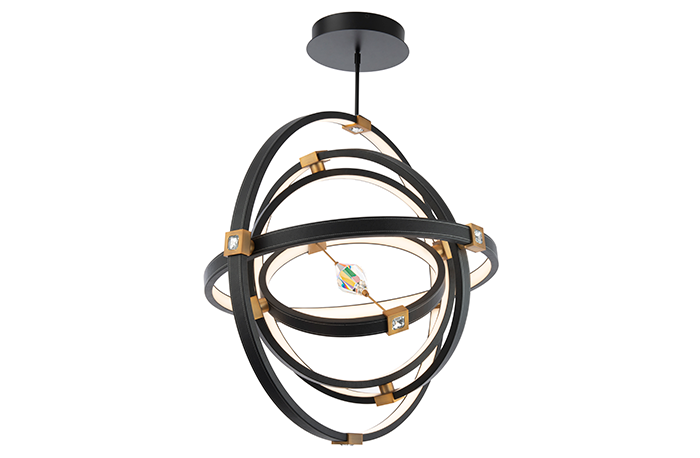 April 6, 2022
Schonbek, now a wholly owned subsidiary of WAC, has introduced the all-new Schonbek Beyond line of innovative LED luxury crystal luminaires, including 35 new collections and 143 skus, such as the Atomic Chandelier. 
This head-turning, attention getter allows you to express yourself in an artistic, rotating blend of light and movement in space. The Atomic Chandelier's stitched Italian black leather bands illuminate uniformly from within. In the nucleus of this dynamic piece is a central crystal that illuminates with an LED beam on the outer ring. It is complemented with an aged brass or brushed nickel finish.  
Schonbek is proud to introduce a groundbreaking collection of all-LED luxury crystal luminaires. Continuing the 150-year heritage of craftsmanship and cutting-edge design, Beyond reveals dazzling symphonies and edgy motifs in fine, multifaceted crystal that captivate the imagination. Modern, integrated LED luminaires complemented with a glimmering cavalcade of mixed metals.  
Elegant, dramatic and distinctive, Schonbek Beyond features sophisticated crystal forms that create a soft, welcoming glow from high quality, state of the art LEDs.  Lustrous beauties, ravishing and brilliant like illuminated jewels Welcome to a new era of luxury with modern masterpieces of style and artistry.