InSinkErator and NAHB – Professional Women in Building Council Announce 2015 Award Winners
---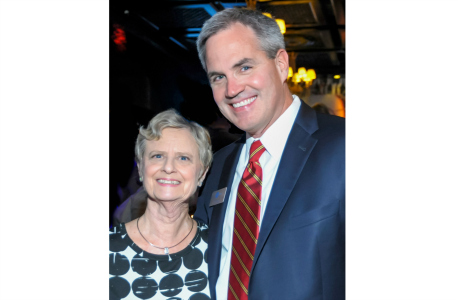 March 11, 2016
InSinkErator and the National Association of Home Builders' (NAHB) Professional Women in Building Council (PWB) recognized members for outstanding work with their local councils at this year's International Builders' Show in Las Vegas. 
The Council, which is comprised of professional builders, remodelers, contractors and architects, honors members who exceed annual recruitment goals. Members receive scholarships their local council can award to students pursuing careers in the building industry. 
"We are thrilled with our members' recruitment efforts this past year. It's exciting to see so many of our members get involved in helping to develop industry leaders for years to come," said Carole Jones, 2015 NAHB PWB council chair.  "And, we couldn't be more thankful for the support of InSinkErator. The company has been an integral part of our Council's continued growth and ongoing success."
InSinkErator has served as the exclusive sponsor of the PWB Spike Reception and the scholarships given at this event for more than three decades. The Council's top individual recruiter awards are named after Bob Cox, a leader at InSinkErator who worked with the Ladies Auxiliary of the NAHB to organize the original Spikette program in 1963. 
"We remain committed to the Council and its mission of supporting women in the industry," said Rob Grim, senior vice president of sales at InSinkErator. "The Council's dedication to creating industry leaders for tomorrow is inspirational and this year's recruitment efforts demonstrate that commitment."
From November 1, 2014-October 31, 2015, the council's top recruiter was Chris Presley, chair of the PWB of the HBA of Metro Denver PWB.  She recruited 23 members in that time frame and helped the Denver council grow from 25 chartering members to more than 200 today.     
The following regional award winners were recognized for increasing membership in their local councils:
Northeast Region A: Donna Mathis of the PWB of the Greater Atlanta HBA
Southeast Region B: Donna Young of the PWB Greater Montgomery HBA 
Midwest Region C: Carole Jones of the PWB of the HBA of Southeastern Michigan
Mid-South and Texas Region D: JoAnn Kostik of the PWB of Greater New Orleans
Western Region E: Terri Everhart of the PWB at the Building Industry Association Bay Area
The PWB Spike Rookie of the Year awards recognize members who become active recruiters in their first year:
Small Size Council:  Geri Nelson, PWB of the HBA of Upper Peninsula (Michigan)
Medium Size Council:  Katherine Higgins, PWB of the HBA of Greater Birmingham
Large Size Council:  Chris Presley, PWB of the HBA of Metro Denver PWB