Blackman Plumbing Supply Supports New York Family
---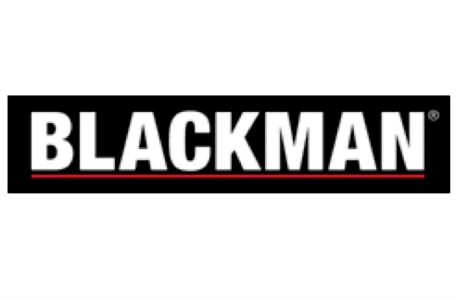 September 10, 2015
Blackman Plumbing Supply Co., Inc. (Blackman) has partnered with the popular NBC television show "George to the Rescue" to provide plumbing supply materials for a wheelchair accessible bathroom. Each week, on "George to the Rescue," Emmy Award-Winning host George Oliphant teams up with design and construction experts to assist a family or community in need of home improvements. From complete design updates to brand new kitchens and community centers, "George to the Rescue" fixes the homes of those in need.
Oliphant and his team have recently helped renovate the home of a family in Farmingville, New York, where the team built a new first-floor, wheelchair accessible bathroom for the family matriarch who is battling ALS. Blackman was approached by NBC as a partner for this house and willingly donated all of the plumbing supply materials, including the vanity, faucet, toilet and shower valves for this bathroom remodel. Blackman was onsite for the delivery of the products and the grand reveal for the family.
A spinoff of the successful Open House franchise, "George to the Rescue" has resonated with audiences across the country. Episodes begin with the homeowners plea for help and the exciting moment when George and his team meet them for the first time to tell them they are about to be rescued. The makeover and renovation process is energetic and dramatic as the team deals with time issues, budget and overcoming the inevitable hiccups of home improvement projects. In the end, there is nothing better than seeing the looks on the families' faces when they step into their new space for the first time and know that a community came together to come to their rescue.