Cambria Offers Free Online Course
---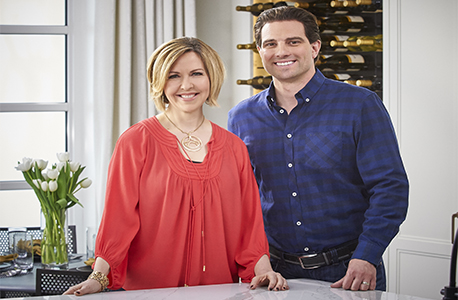 July 13, 2016
Cambria is launching a free online course, Dream. Plan. Do. – The Inspired Kitchen, led by popular TV host, trusted contractor and savvy real estate investor Scott McGillivray. Dream. Plan. Do. – The Inspired Kitchen provides expert advice for homeowners to make smart investments that add beauty, unmatched quality and lasting value in their homes. 
McGillivray, along with Jane Lockhart, award-winning international designer and TV host, will share professional advice and insights through nine comprehensive lessons focused on the key construction and design decisions during a kitchen project. Through the Dream. Plan. Do. course, homeowners will learn style and design concepts, the best way to use space, color tips and how to select high-quality materials while making smart investments.
All course material is accessed through the digital education platform, TheBigKnow.com. The Big Know's interactive learning courses include videos, projects and discussion activities to make online learning more customized and engaging. With the ability to access lesson materials at any time, registrants can tailor the course to their individual pace and interests. The free online course is available at www.cambriausa.com/dreamplando. 
"Cambria has always led the industry with our commitment to unmatched innovation and beautiful designs inspired by nature," said Peter Martin, Cambria's executive vice president of sales, marketing & business partner services. "We're excited to offer this course with our partners, Scott McGillivray and Jane Lockhart, as an innovative resource – leveraging the latest technology and digital education tools to inspire homeowners planning their dream kitchens."
"I've spent much of my career teaching my viewers and fans how to balance making beautiful design decisions with creating long-term value for their properties. The Dream. Plan. Do. course is a new way to make learning more accessible and fun," said Scott McGillivray. "After this course – whether seeking inspiration, in the middle of renovating or building a brand new home – homeowners will be able to make smart kitchen renovation and design decisions."