Conestoga Wood Releases New Branding
---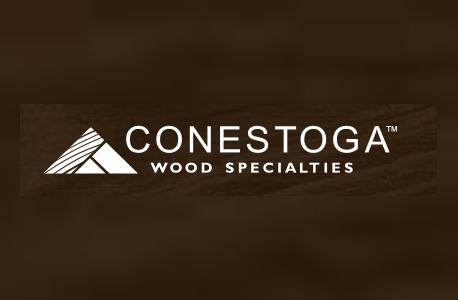 August 20, 2015
Conestoga Wood Specialties recently rolled out its new branding, which includes a logo and tagline to embody Conestoga's core values as well as exhibit its new advances.
The new logo represents three elements. The first shows the progression of the company and the evolution of the materials. The merging of old and new is shown in two pieces of framing, one made from traditional wood, the other a composite. The center panel represents the current and future material alternatives. These three individual components join together to symbolize the strength of its foundation, its focus on the future and the willingness to embrace new advancements.
In addition to the logo, Conestoga has launched a new tagline, Absolute Dependability.
"This tagline was developed to reinforce the vision of the founders and reflect the level of performance Conestoga strives to achieve every day," said Anthony Hahn, Conestoga Wood Specialties CEO. "It conveys the company's promise and personality, absolute dependability in all product quality, on-time deliveries, dependable designs, customer counsel, company ethics and strong relationships."