Eaton Celebrates 25 Years in Education at its SOURCE Lighting Center
---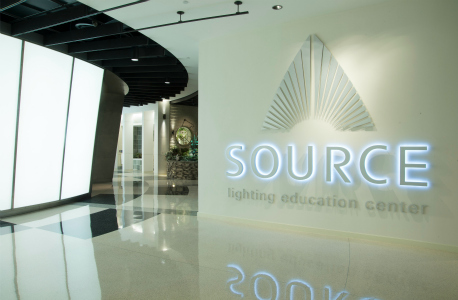 February 11, 2016
Power management company Eaton has announced its 2016 calendar of classes taking place at its SOURCE Lighting Education Center, an educational facility offering lighting workshops, symposia and an interactive, hands-on learning experience. The facility, which is celebrating 25 years this year, teaches lighting education to professionals and students, offering a wide variety of seminars designed to broaden the understanding of lighting and its applications. 
Located at Eaton's lighting headquarters in Peachtree City, Georgia, the SOURCE has educated more than 150,000 professionals and students including lighting and interior designers, architects, utilities personnel, facility managers, retail planners, electrical contractors, energy-saving companies, engineers, distributors, builders, landscape architects, university students and end-users.
"Members of many professional organizations are required to earn some form of continuing education credits to stay current with their knowledge and skills and to maintain their professional standing," said SOURCE manager Rebecca Hadley-Catter, Eaton's Lighting Division. "The SOURCE supports this nationally-recognized measurement of accomplishment by providing seminars and workshops on the industry's latest technologies, product solutions, codes and standards, updates and trends, which are pre-certified educational opportunities to obtain such recognition."
Seminars and workshops for 2016 include: Lighting Fundamentals/Lighting Basics, LEDs Controls, New Technologies and Retrofits for Energy Efficient Solutions and LEDs & New Technology for Residential Lighting. In addition to these and other courses, the SOURCE can offer customized programs and timely updates of recent developments and technologies in the lighting industry. The full course descriptions and schedule can be accessed at www.eaton.com/lighting.