Fellowship Award Recipient Honored by Interior Design Society
---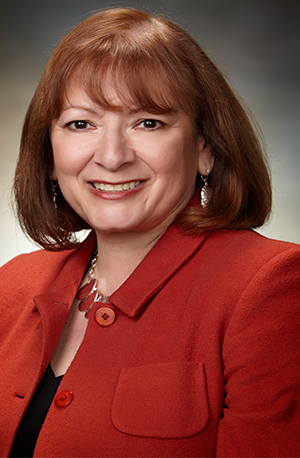 April 14, 2016
The Interior Design Society (IDS) recently announced Anna Mavrakis, past president of IDS, as the recipient of its Fellowship Award at the ceremony concluding the IDS National Conference. Achieving the distinction of IDS Fellowship recognizes individual interior designers for outstanding accomplishments in their profession and for providing a significant contribution to IDS.
An IDS Fellowship is awarded to a member who has shown outstanding achievement by promoting the excellence and advancement of residential interior design; providing leadership to the residential interior design industry and the profession of interior design; enhancing the profession of residential interior design by advancing the educational training or practice of interior design; and ensuring the advancement of human living standards by removing barriers that prevent individuals from the benefits of an improved environment as a result of a residential interior design professional. 
Mavrakis joined IDS in 1987 as an associate and passed the Council for Qualification of Residential Interior Designers in 1990. She has been a professional level member of IDS since. She also served as president of the Northeast Ohio chapter and was later elected as IDS national president and served from 2011 through 2013.