HomeAdvisor and National Aging in Place Council Announce Partnership
---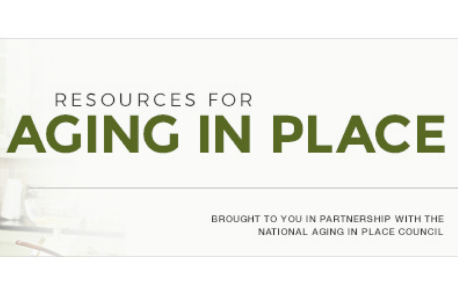 December 15, 2015
HomeAdvisor in partnership with the National Aging in Place Council (NAIPC) announced the launch of an online resource center for homeowners planning to age in place. The resource center helps homeowners remain in their homes safely, independently and comfortably by addressing homeowner needs, offering project cost information and connecting homeowners with trustworthy local home professionals.
"Over 90 percent of older adults report the desire to age in place, and that number will only grow as baby boomers begin to retire," said NAIPC's executive director, Marty Bell. "Combining our senior support network with HomeAdvisor's trustworthy and established marketplace bridges the gap between aging individuals' desires to remain in their homes and the lack of awareness of home and community-based services that make independent living possible."
HomeAdvisor and NAIPC's online resource center provides helpful tools to the millions of baby boomers, seniors and family members of seniors in need of reliable information. According to HomeAdvisor's Aging-in-Place Report, released in October 2015, the top aging in place projects include adding grab bars, increasing the widths of doorways, moving a master bedroom to the main floor and adding a stair lift. Through the online resource center, homeowners and caretakers looking to complete these home modifications are able to view cost information and book appointments with trustworthy home professionals in HomeAdvisor's pre-screened network.
"As a leading digital home services marketplace with the largest network of screened and approved service professionals, HomeAdvisor has the expertise and nationwide scale to be the go-to resource for aging individuals and their families," said HomeAdvisor CEO Chris Terrill. "Our products, such as True Cost Guide, can assist the millions of homeowners looking to age in place with cost information to make informed decisions regarding their home projects."