Jeannette Specialty Glass Celebrates 40 Years in Business
---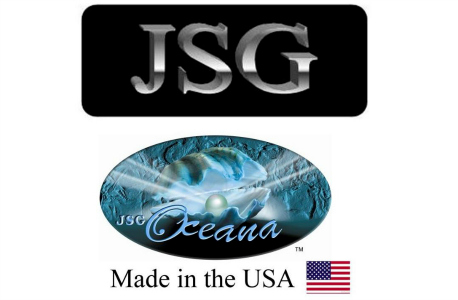 May 18, 2016
Founded in the heart of America's glass-making region in 1904, Jeannette Specialty Glass (JSG) celebrates 40 years in business with existing ownership in 2016. In all, JSG has been producing glass for more than 100 years at the current facility and specializes in the manufacturing of crystal clear borosilicate glass, an engineered glass durable enough to withstand a variety of mechanical, chemical and thermal shocks.
Transitioning from all hand-blown work, JSG evolved into a press shop, while significantly expanding its labor force and incorporating additional services. With the onset of industrial lighting, production becoming more competitive with the Asian market, and JSG was forced to evolve and diversify with new product categories and division expansions, which eventually led the introduction of the decorative sink line JSG Oceana in 2004.
JSG has been awarded several exciting projects throughout the years, including the creation of a custom-designed glass lens to be utilized with the light fixtures of the dancing Bellagio fountains in Las Vegas. JSG has also created glass products for architectural projects worldwide, including monuments, historical buildings and other design applications.
From its humble beginnings, JSG has expanded into three divisions of borosilicate glass products, including industrial lighting, kitchen and bath products and a private label division consisting of branded products sold through various sales channels. The JSG brand continues to develop with products available locally, nationally and internationally, with continued expansion of glass sinks in more than 500 Lowe's stores and on Amazon with bakeware.