New Ravenna Announces Richard Walters as CEO
---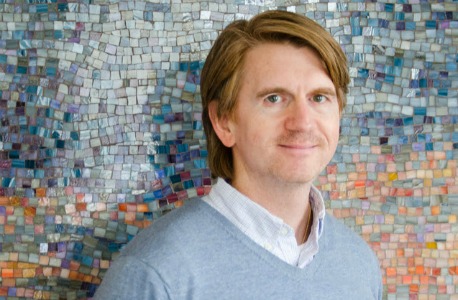 January 20, 2016
Mosaic tile company New Ravenna welcomes Richard Walters as CEO. Walters brings 20 years of proven business and leadership experience to the company. He has successfully led a broad range of businesses ranging from information technology consultancies to specialty manufacturers.
"We are lucky to have Richard on board," said Sara Baldwin, founder and creative director of New Ravenna. "Under his leadership, our team will focus on customers and design, the foundational pillars of our company."
Walters earned his BSFS from Georgetown University and MBA from London Business School. He began his career serving as an Army officer, primarily in Latin America. Over the course of his business career, he has focused on leading successful smaller businesses to the next level of growth. Walters comes to New Ravenna from private equity, where he focused on investment opportunities in middle market companies and helped lead the acquisition of a medical device manufacturer. 
"The opportunity to join New Ravenna is an honor," said Walters. "Sara [Baldwin] has built a community-driven company that is known for quality and beauty while excelling at manufacturing and design leadership. I look forward to expanding business opportunities while maintaining the characteristics of artisan craftsmanship as our primary hallmark."