Partnership Launches B.J. Tidwell Cabinetry
---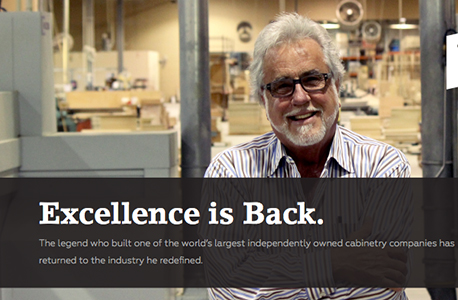 May 7, 2015
Cabinetry maker Bill Tidwell has partnered with Miami Nations Enterprises to create Nations Cabinetry, LLC dba B.J. Tidwell Cabinetry. The new company will launch a new line of cabinetry on June 1, 2015.
Tidwell's early passion for woodworking set him on this path. After getting a start at a small cabinetry business, Tidwell went on to begin his own ventures. Leveraging the experience he and his team accumulated, Tidwell pioneered a production strategy that delivered high quality craftsmanship, on a large scale, while improving the efficiency of his team. The success of his approach to woodworking moved him to the global stage.
Now Tidwell and his team are returning to the industry they helped define, with the goal of surpassing their former success.