Victoria + Albert Celebrates 20th Anniversary with a Hotel Getaway Contest
---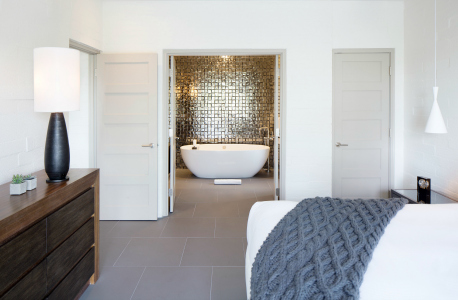 July 20, 2016
To celebrate Victoria + Albert's 20th Anniversary, the brand is giving away a number of hospitality getaways throughout 2016 to stay in a luxury hotel featuring a Victoria + Albert freestanding bathtubs. All you have to do to enter the Soak and Stay competition is visit the website and sign up. Entry to the competition is free and is open to guests age 18+. The competition is scheduled to run July through August 2016, and a random winner will be selected at the end of August.
The winner will receive a two night stay at the Sanctuary Camelback Mountain Resort & Spa in the Mountain Suite with a bathroom designed by Testani Design Troupe and featuring the Barcelona bath and Tombolo bath caddy! Complimentary breakfast for two people, champagne and one dinner for two are also included.
The competition deadline is August 31, 2016, and interested participants can learn more at http://vandabaths.com/us/americas/20th-anniversary/#competition.