Honoring World Water Day
---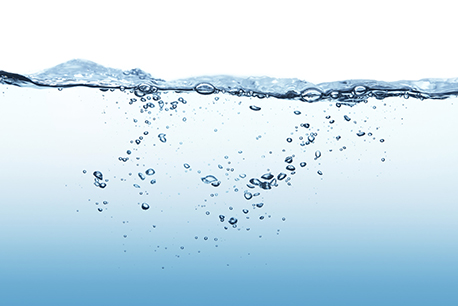 March 21, 2016
Today, March 22, is an important day: World Water Day. World Water Day is an international observance and an opportunity to learn more about water-related issues and take action to make a difference. 


According to a recent poll from the Association of California Water Agencies, more than 90 percent of Americans are willing to make significant changes to save water, including taking shorter or fewer showers and turning off water when not needed. While these habits save water, many homeowners can also see a meaningful impact by simply updating older, inefficient products.
KBB spoke with Paul Patton, senior manager of research and development and regulatory for Delta, to find out how designers can help guide their clients to more water-conserving methods.

KBB: What are some easy and fast ways homeowners should save water?
Patton: According to the EPA, the average American family uses 300 gallons of water each day at home – a number that can be significantly reduced if homeowners make simple swaps to water-efficient faucets, toilets and showerheads. In just one year, a household can use 30 percent less water by upgrading to water-efficient fixtures and appliances. These simple upgrades will help conserve water resources and cut down on many water-related expenses.

H2Okinetic Technology from Delta creates a more drenching shower
experience while using 20 percent less water than standard showerheads.
KBB: For homeowners in regions unaffected by drought, what incentives do you have to offer them?
Patton: Even if homeowners aren't living in areas affected by drought, installing water-efficient fixtures and appliances has its benefits. According to the EPA, the average household spends as much as $500 on its water and sewer bill each year. These homeowners can save about $170 per year by making the switch to water-efficient fixtures and appliances.
KBB: What are the most common inefficient appliances that waste water?
Patton: Older toilets and even newer models without a WaterSense label use 20 percent more water per flush. Homeowners can cut down on water waste and save up to 13,000 gallons of water annually just by swapping out inefficient toilets with newer, WaterSense-labeled models using 1.28 gallons per flush.
KBB: Is there an easy way homeowners can track their water usage?
Patton: Part of the reason why water usage is so high is that homeowners don't have any idea how much water they're actually using. Smart tools and apps like Driblet and Dropcountr help connect homeowners to their utilities via an app on their mobile device, making it easy to view how much water their household consumes.


GeoSpring Hybrid Electric Water Heater from GE is 69 percent more efficient than its standard counterparts, exceeding the U.S. Department of Energy's new energy efficiency standards for all heaters larger than 55 gallons.