AIA CC honors Irving J. Gill with 2017 Maybeck Award
---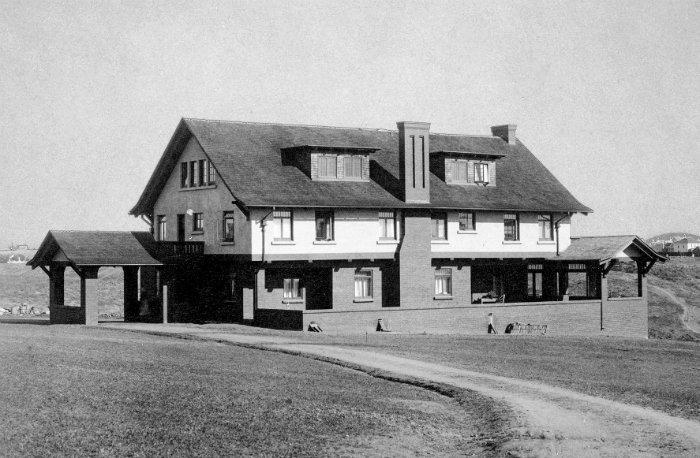 September 29, 2017
Since 1992, the American Institute of Architects California Council's (AIACC) Maybeck Award has honored the lifetime achievements of notable and influential California-based architects. In 2017, the association is posthumously awarding Irving J. Gill, just weeks ahead of a second annual symposium designed to expand the scholarship and general knowledge of his career. The event, held by non-profit Irving J. Gill Foundation, will now include a special ceremony commemorating the award.
"We're so pleased with AIA's decision to recognize one of California's most influential and significant architects," said architect James B. Guthrie, AIA, founder and chair for the Irving J. Gill Foundation. "Based on the success of last year's symposium, we feel there's such a momentum of interest building around Gill's work and career, and the Maybeck Award only adds to the excitement surrounding our latest event."
The foundation's annual symposium explores aspects of Gill's work and raises awareness for his influential designs through lectures and tours of nearby Gill projects. The 2016 event, entitled "Irving J. Gill and the Chicago School," tracked Gill's influences amid the beginnings of the modern movement, as well as his own influence over that same period in architecture, by tracing his revolutionary designs and ideas all the way back to Chicago in the late 19th Century. This year, "Transitioning to Modern" will explore Gill's career circa 1905-1911, a period in which he revolutionized Southern California architecture, setting the pace for all modern architecture that followed.
"Gill's most important architectural legacy developed over this period," Guthrie says. "This is when he developed his high style, which we now know represents the origin of modern architecture as seen around the world."
Held as part of the San Diego chapter of AIA's month-long Archtoberfest, the foundation's two-day event is open to the public and will take place Saturday, October 28, and Sunday, October 29, in San Diego. It includes tours for several of Gill's designs. Speakers will include Gill scholars (architects, historians and preservation specialists): Guthrie, Von Marie May, Sarai Johnson, David Marshal and John Luczak.