Announcing KBB's 2016 Product Innovator Award Winners
---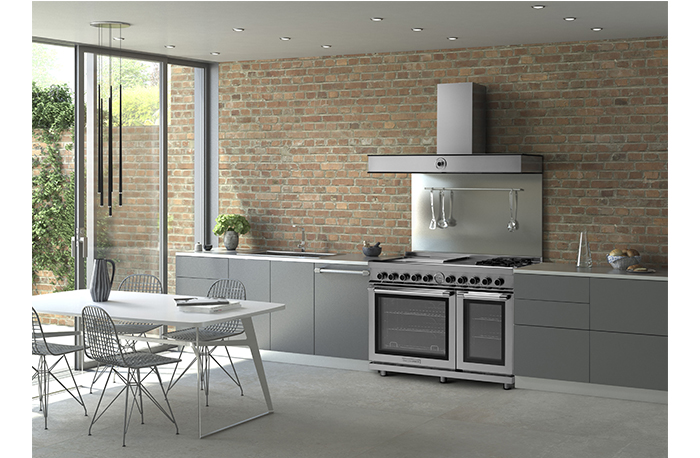 October 17, 2016
We at KBB are excited to announce our 2016 Product Innovator Award winners! Our esteemed panel of judges chose the winning kitchen and bath products based on such criteria as fulfilling a market need, engineering advancements, aesthetic merit and – of course – innovation.
Click here for an expanded gallery of this year's winners 
This year's winners include:
Kitchen Product of the Year
Tecnogas SUPERIORE TriFuel Range
Bathroom Product of the Year
Hansgrohe Axor ShowerSelect Trims
2nd Place Kitchen Product
Dropout Cabinet Fixtures Waste System Combo Pack
2nd Place Bathroom Product
MrSteam Linear SteamHead
3rd Place Kitchen Product
Julien SocialCorner Sink
3rd Place Bathroom Product
Duravit C-Bonded Furniture Washbasin
Honorable Mention Kitchen Products
Federal Brace Anthem Corner Countertop Support
Liebherr Undercounter Pull-Out Refrigerator – UPR 503
Native Trails NativeStone Farmhouse Quartet
Honorable Mention Kitchen Products
Doug Mockett & Co. Square Plate Coat Hook
Marmite S.A. Silvia Tub
MTI Baths Stream Bath
This year's judges were also the cream of the crop and included four designers with various specialties from all over the country. Two of this year's judges included two of KBB's very own Editorial Advisory Board members.
Meet this year's judges!
Jonas Carnemark, CKD, founded his firm CARNEMARK in Bethesda, Md., in 1987 to bring home remodeling dreams to life with beauty and purpose. He has appeared on various TV programs, including "Good Morning America" and Food Network's "Ultimate Kitchens." Carnemark also serves as a voice for the profession, leading discussions and seminars and writing articles and columns, and he is a member of the KBB Editorial Advisory Board.
Lori Carroll is owner of Lori Carroll & Assoc. in Tucson, Ariz. With 35 years of experience, her accomplishments have been made possible by her creativity, marketing insight and the distinction of owning one of Tucson's most recognized small businesses. Carroll's goal is to create original, livable interiors that inspire conversation from high design to practical living projects, and she is known for her clean lines, striking details and attention to detail.
Fu-Tung Cheng is the founder and principal designer of Cheng Design in Berkeley, Calif. He is a master designer, best-selling author and a speaker known for his seminars, workshops and keynote presentations for college students, design professionals and building industry experts. Cheng has won AIA and Builder's Choice awards for his studio's residential work and has been featured in numerous publications.
Gloria Graham-Sollecito, AKBD, is a kitchen and bath cabinetry designer and a member of the KBB Editorial Advisory Board. She has served on both the South Florida and Treasure Coast Chapters Board of Directors as the vice president of communications. She is co-author of The Complete Idiots Guide to Remodeling Your Kitchen, Illustrated and is a proud member of the Blanco Design Council, Brizo's "Blogger 19."
Congratulations to this year's Product Innovator Award winners, and thank you to our esteemed panel of judges! Click here HERE for more coverage of our 2016 Product Innovator Award winners in our September issue.