Belwith-Keeler Celebrates 125-Year Legacy at KBIS 2018
---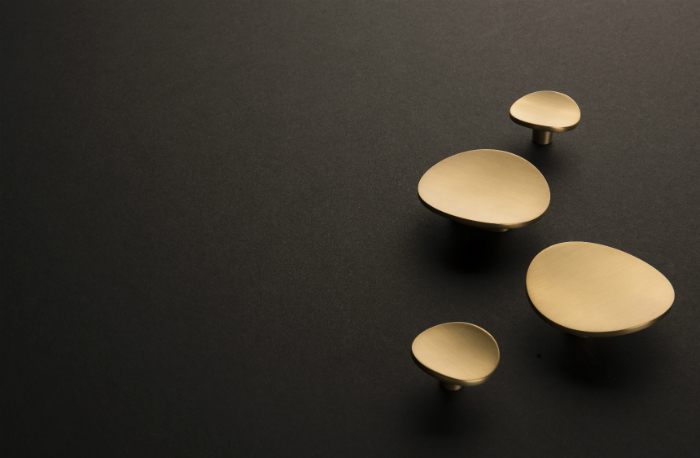 December 18, 2017
The Belwith-Keeler hardware brand celebrates the 125th anniversary of the company's 1893 inception at the 2018 Kitchen & Bath Industry Show (KBIS), held Jan. 9-11, 2018 at the Orange County Convention Center in Orlando, Forida.
"2018 is a milestone year for our company, and we are excited to make KBIS the industry event to inaugurate our milestone year along with several collection launches, including one from our archives," said Tim Emmitt, president of Belwith Products.
Among the highlights of the 2018 collection is the re-introduction of Vale, a 60-year-old design from the Belwith Products living library, in honor of the company's 125th anniversary. First appearing in the 1953 Modern Hardware catalog, Vale's  exaggerated concave shape with its gentle slope, gives a nod to mid mod style while offering a timeless elegance relevant to today's décor.
"The past year for Belwith-Keeler has been phenomenal," said Knikki Grantham, trend manager, Belwith Products. "We continue to build on our legacy with the creation of timeless designs that embody today's trends. I cannot wait to share our new designs at KBIS and reintroduce the Vale collection to fellow designers."
Grantham, on behalf of Belwith Products, will kick off the legacy celebration presenting at DesignBites to the kitchen and bath industry at noon on Tuesday, Jan. 9, 2018, on the KBISNeXT Stage, located in the South Hall next to the Belwith-Keeler booth. At the Belwith-Keeler booth (#S5062) attendees can vote for their favorite archival piece for a chance to win a hardware makeover for a room of their choice, and to receive a special gift from their living library of designs.