Call for Submissions for Duravit Dream Bath Competition Now Open
---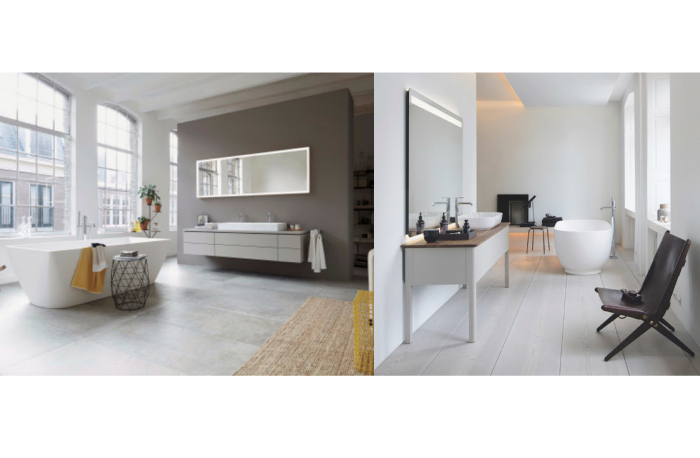 June 8, 2017
Duravit USA hosts its fifth-annual Designer Dream Bath Competition just in time for the company's 200th anniversary. The competition asks designers to showcase how Duravit products can help compose a dream bathroom, with project submissions in either the finished Built category, or conceptual Unbuilt category.
The Built category will continue this year after its successful launch in 2015, with submissions representing various designer projects featuring Duravit products from the last five years. The Unbuilt category provokes inspiration, asking designers to envision spaces with the latest Duravit collections. Both the Built and Unbuilt categories cater to residential, commercial and hospitality design projects and concepts. The winners will receive $10,000 (Unbuilt) and $5,000 (Built) of their favorite Duravit products to make their own dream bath a reality.
"The bathroom is no longer a minimal, utilitarian space," said Duravit USA President Tim Schroeder. "This competition demonstrates how the bathroom can be inspiring while still highly functional. A dream bathroom can be designed right in your own home, just as it could be one designed for a hospitality or commercial environment."
The competition officially opens for entries at ICFF 2017 and closes on Friday, September 8. Winners are selected by a top panel of design editors and are announced during Duravit Design Week, October 2017 in New York City. Featured collections for the 2017 Duravit Designer Dream Bath Competition Unbuilt Category include Luv by Cecile Manz and DuraSquare.
The Built category allows designers to showcase their own projects with Duravit fixtures completed between 2012-2017. The designs can be built for residential, hospitality and/or commercial settings. Designers participating in the Built category submit photography of the completed work. The Unbuilt category takes the inverse approach, asking designers to create a proposed redesign of their own bathroom featuring their choice of products from two of Duravit's latest 2017 collections. For the Unbuilt category, designers submit a rendering or sketch of their "Duravit Dream Bathroom," including a "Before" image of the intended space.