KOHLER Experience Center NYC Welcomes Martha Stewart for Book Signing
---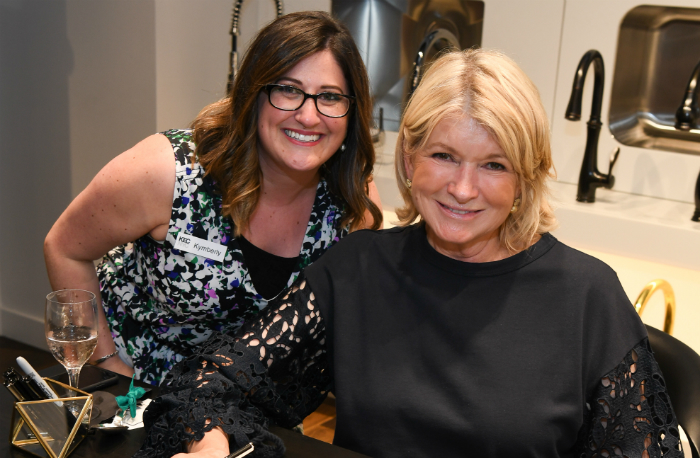 June 22, 2018
Kohler Co. and Martha Stewart Living co-hosted a book signing and evening of cocktails earlier this month at the KOHLER Experience Center (KEC) in New York City. The evening celebrated Martha Stewart's 90th book Martha's Flowers: A Practical Guide to Growing, Gathering, and Enjoying, co-written by Kevin Sharkey.
Guests enjoyed cocktails, hors d'oeuvres and conversation at the 10,000-sq.-ft. KOHLER Experience Center in Flatiron. Guests were given the opportunity to meet Stewart, as well as and signed copies of her latest publication.
KEC NYC is the first of nine global KEC locations launched by KOHLER and is run and operated in partnership with Best Plumbing Supply, a leading KOHLER plumbing distributor in the Northeast.