The Milk Stand by Design Milk Returns to ICFF 2017
---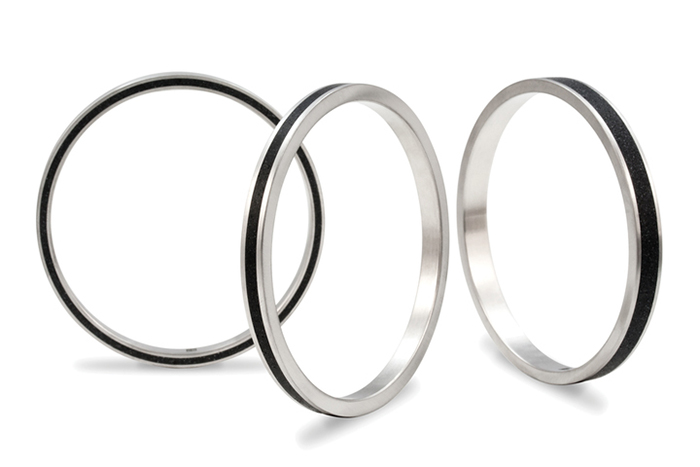 March 10, 2017
ICFF, North America's largest and most prestigious series of design events for interiors in its 29th year, welcomes the Milk Stand by Design Milk back for ICFF 2017.  The Milk Stand, a group of designers and brands curated by Design Milk founder and editor, Jaime Derringer, brings a well designed mix of décor items, jewelry and artwork, all cash-and-carry, at pricepoints to fit an array of budgets to the ICFF NYC show floor this May 21-24.
"I'm excited to bring The Milk Stand back to ICFF," said Derringer. "The designers confirmed so far are all incredibly talented. Our focus this year is the importance of creating a space to recognize and celebrate North American-based design.  While we all draw inspiration from all corners of the globe, it's so important to highlight designers in North America and their contributions to the global design scene, especially during ICFF; the premiere North American design event."
"The Milk Stand created a lot of buzz on the show floor last year," said Kevin O'Keefe, ICFF event director. "I'm thrilled to welcome Jaime and each participating designer to ICFF and know the experience will again be a highlight for attendees."
This year the Milk Stand will include a curated group of over 10 designers and brands. The early list of brands involved is outlined below with more names to be added soon.
Analog Watch Co. – Analog Watch Co. returns to the Milk Stand this year, bringing the company's minimalistic, functional sculptures for the wrist to ICFF. Analog's collections are inspired by nature and the timepieces include natural materials, such as wood and marble. More about the independent design studio can be found at https://analogwatchco.com.
Base Modern – Base Modern makes simple home décor products, minimalistic jewelry and, upon request, custom furniture. Every product is made by hand in the U.S. with uncompromised craftsmanship. More at https://base-modern.com/.
beroep, Inc. – Everyday jewelry for everyone, inspired by everyday objects.  beroep Inc. is new to the Milk Stand for 2017. All pieces are hand made in Brooklyn for men and women. More at http://www.beroeptech.com/.
fruitsuper – The fruitsuper studio is a team of creators of modest everyday objects made with quality materials meticulously manufactured in the United States. More at https://fruitsuper.com.
KONZUK – KONZUK aspires to create jewelry that is more wearable architecture than simple accessory. Collections are inspired by designer Karen Konzuk's personal observations of architecture and sculpture; minimal form, unique surface texture and unorthodox materials for a modernist aesthetic. (Image Above) More at http://konzukshop.com.
Melanie Abrantes Designs – Melanie Abrantes Designs is a Bay Area-based producer of handcrafted, heirloom objects for the home. Melanie believes that in order to create something beautiful, you have to get your hands dirty. More at http://www.melanieabrantes.com.