Modenus Announces Influencers for the KBIS BlogTour 2018
---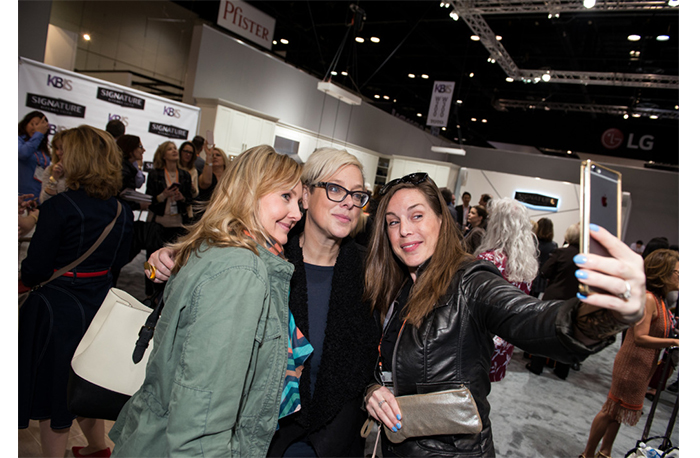 November 14, 2017
The 2018 Kitchen and Bath Industry Show (KBIS) announced the sixth official BlogTour set to take place Jan. 9-11, at the Orange County Convention Center in Orlando. During BlogTour, 25 design bloggers and social media influencers will scour the KBIS show floor in search of the latest kitchen and bath trends and new product introductions, all while attending special events hosted by tour sponsors.
"BlogTour KBIS turns six in 2018 and continues to evolve each year – and this year will be no different – with exciting new influencers attending, including several from Britain and two from the U.K." said Modenus CEO Veronika Miller. "Our influencers have the exciting job of reporting on the best new product debuts and trends in kitchen and bath coming out of the show. We're very proud of the program that continues to grow and connect designers, influencers and brands through both social media and real life events."
Participating bloggers and influencers:
Claire Jefford, Creating Contrast Designs
Nyla Free, Nyla Free Designs, Inc.
Maria Kovach, Simply Stated Interiors
Christine Kohut, Christine Kohut Interiors
Carla Aston, Designed w/Carla Aston
Kristie Barnett, The Decolorist
Erica Islas, EMI Interior Design, Inc.
LeAnne Bunnell, LeAnne Bunnell Interiors
Sharon McCormick, Sharon McCormick Design, LLC
Jennifer Stoner, Jennifer Stoner Interiors
Mary Douglas Drysdale, Mary Douglas Drysdale
Carmen Maria Natschke, The Decorating Diva
Sheri Bruneau, Get It Together
Elizabeth Scruggs, Superior Construction and Design
Joann Kandrac & Kelly Kole, Kandrac & Kole
Lisa Mende, Lisa Mende Design
Liza Jones, Liza Jane Interiors
Phoebe Oldrey, Smartstyle Interiors
Jana Donahoe, Jana Donohoe Designs
Laurel Bern, Laurel Home
Mary Middleton, Hello Peagreen
Maria Killam, Colour Me Happy
Heather Jenkinson, Heather Jenkinson
Sarah Wilson, Chansaerae Designs
Participants receive an all-expense-paid trip and the opportunity to win additional trips and cash prizes through show coverage on their Instagram platforms. More information on BlogTour and all 25 participating bloggers can be found on Modenus.com.
"BlogTour is a now a KBIS tradition and one more way that KBIS is the place for kitchen and bath brands and influencers to connect," said Brian Pagel, senior vice president, Emerald Expositions. "We're looking forward to working with and hosting our international bloggers who are new this year to KBIS, as well as welcoming new and veteran influencers to the show."