Bar Hopping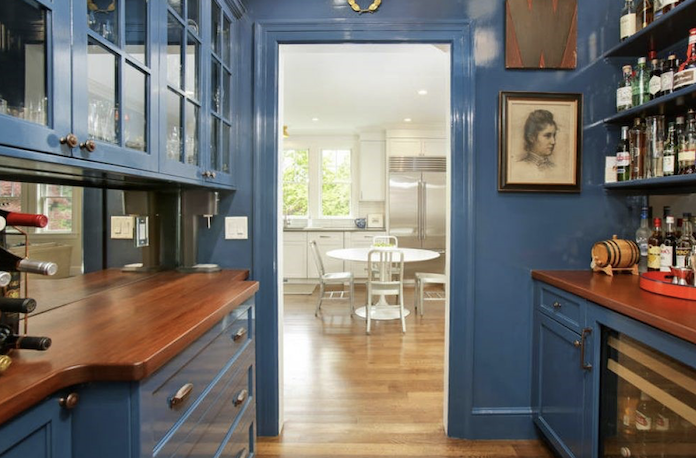 March 7, 2022
The residential architecture and design industry, by definition, has a fashion to it; trends that emerge because of aesthetic shifts or the need for homes to function in new ways. In the past few years, the change has been dramatic with both the need and desire for more livable outdoor space, a functional home office, and, what some consider most important, a home bar. Whether for alcohol or coffee, these can take on most any style depending on client taste and lifestyle. Below is a round-up of our favorite designs we've completed. Cheers!
The Entertainer's Bar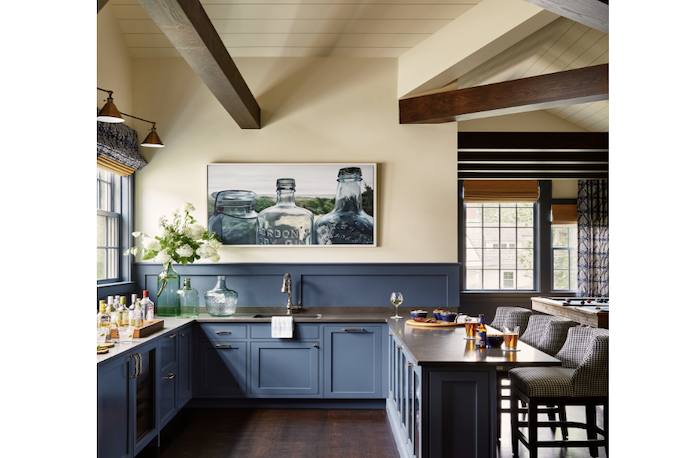 Equipped with everything you could ever want in a home bar, including optimal seating, this was part of our Sports Barn & Guest House project. Designed to resemble a ski lodge and with entertaining in mind, this cozy space is fully stocked with a small fridge incorporated into the cabinetry, a sink and ample counter space, along with elements of dark oak and rich blue wainscoting.
The Wet Bar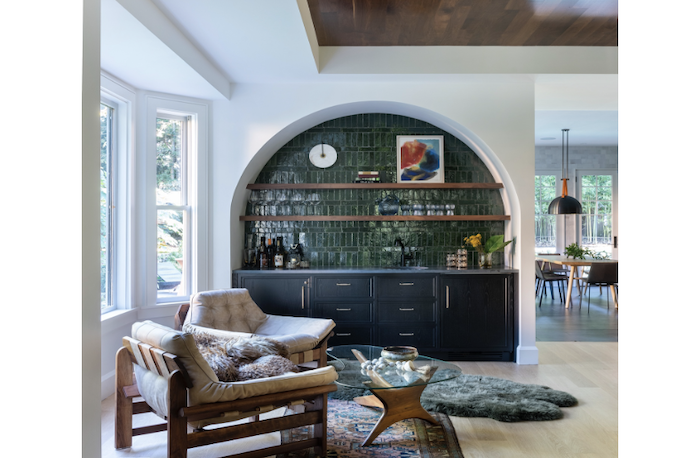 A wet bar is perfect for those who want to incorporate this design element into their everyday living space. This stunning installation is part of a just-completed renovation where we reconfigured and opened up the floor plan. It's the perfect complement to this bright and airy room, full of natural light.
The Tucked-Away Bar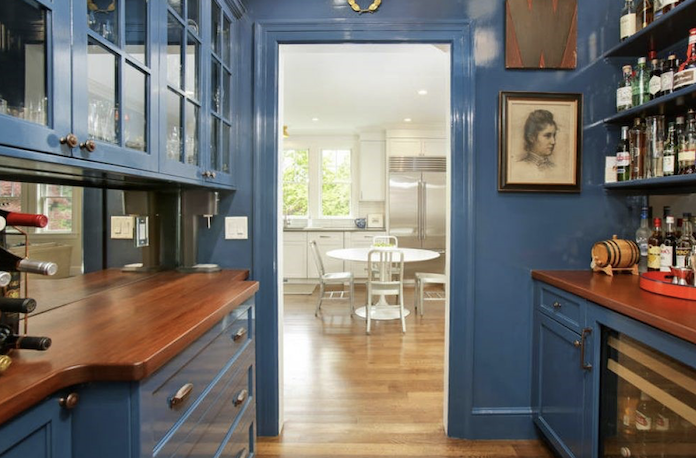 Some like the concept of a bar, but don't want it out in the open. Situating it in a pantry is the perfect compromise. Fully stocked with all your beverage needs, this separate space, just off the main kitchen area, is a stylish alternative to the standard configurations.
The Coffee Bar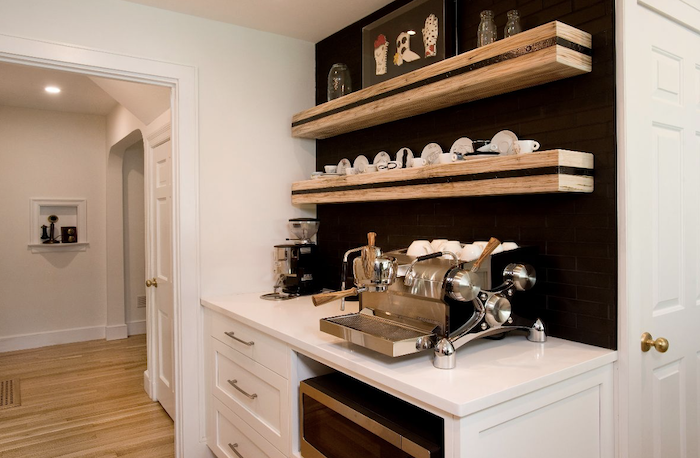 On a completely different note, some clients' bar wishes are in the form of coffee! This espresso bar is part of a project we completed in Newtonville, where coffee is our client's hobby! Instead of a wet bar, this client opted for a place where he could hone his craft caffeine.
—David Boronkay, principal/owner, Slocum Hall Design Group