Five Reasons to Attend the High Point Market Insiders Tour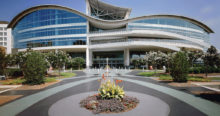 August 1, 2019
By Linda Holt, Linda Holt Creative

This coming October, I will be leading a High Point Market Insiders Tour. This tour is specifically for new buyers or those that haven't been to Market more than once within the past few years.

I think it is one of the best new offerings at Market. Why? Because Market is overwhelming for new attendees. There are 12 million square feet of showrooms. It's nearly impossible to visualize just how big it is until you make the trek and see for yourself. There are buildings so big you can get lost with all the different "wings" that shoot off each floor.

Why Attend The HP Market Insiders Tour?

1. Make the most of your first trip to Market!
Thanks to this tour, you don't have to waste your first visit overwhelmed, trying to navigate the maze of buildings and vendors. I will be leading a curated tour to some of my favorite showrooms. It will be a nice mixture of big-name vendors, along with small, independent makers. There may even be some photography tips thrown in to help you with your social media posts! By the end of the day, you will have a feel for the lay of the land and will have visited some great showrooms.
2. Get out of your design rut.
Do you feel like you have been using the same vendors over and over? This tour is your chance to discover some new vendors and products. As a color lover, I gravitate toward showrooms that are visually stimulating, have fine craftsmanship and align with my practical, family-focused clients.
I'm also a big cheerleader for the small, independent makers. Their products are often one of a kind, and it feels good to support these artisans. It's such fun to spend some time talking to these artists and learning the story behind their brand, and it's something valuable you can pass on to your clients. This will also be part of my tour.
3. Get inspired with education.
High Point Market has a wide selection of educational events to choose from. There are seminars on everything from trends, to best business practices, to pricing, to how to get a licensing deal. We will be attending one educational event during our day together. Many of the seminars and talks take place in the showrooms.
4. Networking.
Market can feel lonely for first-time attendees, especially if you travel alone. Spending the day with a like-minded group is not only fun but allows for great networking opportunities. I have met so many friends at Market who I previously only knew online. Besides making new friends, all the big names in the industry are there for you to connect with. It is one of two times a year that you have access to the brand's top brass.
5. It will be fun!
The High Point Market Authority has done an exceptional job of making Market a "must-attend" destination for designers. Yes, we are there to meet with our vendors and source new products, but Market is also fun. There is food and drink in almost every showroom, and in the evening you have your pick of dozens of cocktail parties. There is also big-name entertainment out in the square.

So have I convinced you to join me this October 19th to come along my Insider Tour? If so, the link to sign up is here: https://www.highpointmarket.org/register. By the way it's FREE! Application process is open from July 16 through September 30. But the sooner you apply, the sooner you can be qualified to attend this tour and able make travel arrangements.