Four Fall Interior Design Tips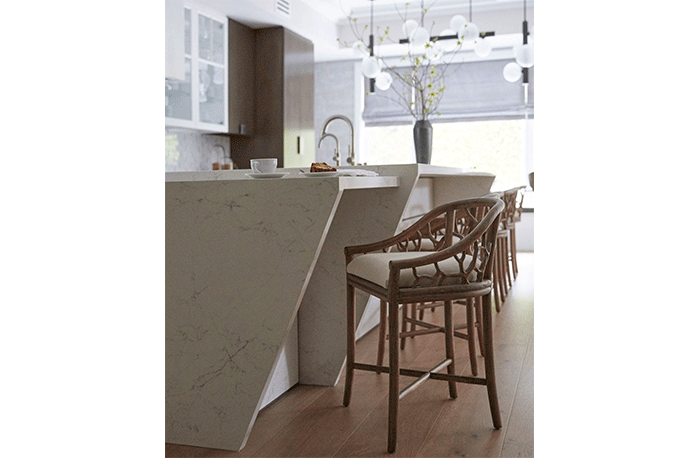 November 1, 2021
Happy Fall! To help you get your home ready, here are some fall interior design tips on ways to bring the outdoors indoors (with a few fun, modern twists):
Bold Colors, Textures & Patterns. Focal pieces are supposed to be showstoppers. From furniture design to fabrics and even in tile, a simple yet interesting geometric pattern creates an instant way to add architecture to a room without a full overhaul.
Dark & Moody. For fall, we want to nestle into a cocoon and sip our hot toddy. Rich hues of blue, green and brown-gray will add that cozy and sexy vibe to any room. Layering on different shades of these colors will only enhance that moody sensation while also making the room feel layered.
Color Snaps. A great alternative to the term "pop of color," color snaps can include burnt oranges, rich reds and deep greens – all perfect for the fall season. It seems predictable, but the beauty really starts to make a presence when you combine these with the darker rooms mentioned above. Bring some vitality to every room. Add a deep contrasting color, and the space becomes alive and vibrant!
Natural Elements. Bring nature indoors as a great fall interior design tip. From lighting, mirrors, accessories and even chairs, nature can be introduced in various ways – chairs in rattan, rope or cane, for example (photo above by Zeke Ruelas). Mirrors wrapped in natural materials are also a popular accent, as well as more decor pulled from nature. These natural elements warm up a space, while also evoking a relaxing and comfortable vibe.