Interior Trends on Instagram and TikTok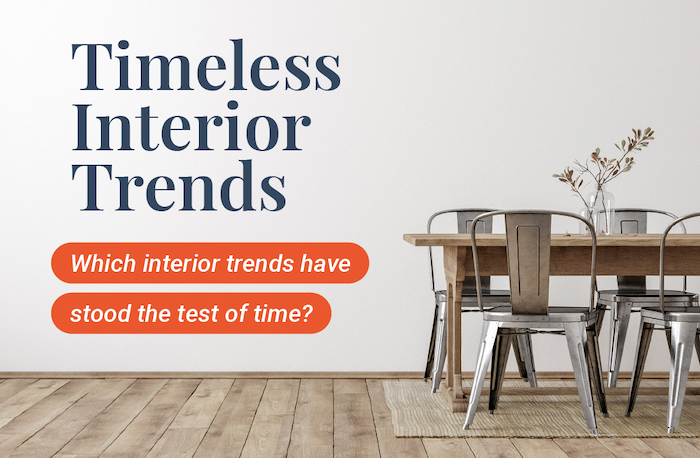 October 3, 2022
A new study carried out by Atlas Ceramics has analyzed the most popular interior design trends and calculated the Google search volume of the trend in the last four years and the number of hashtags on TikTok and Instagram to reveal the most timeless interior trends.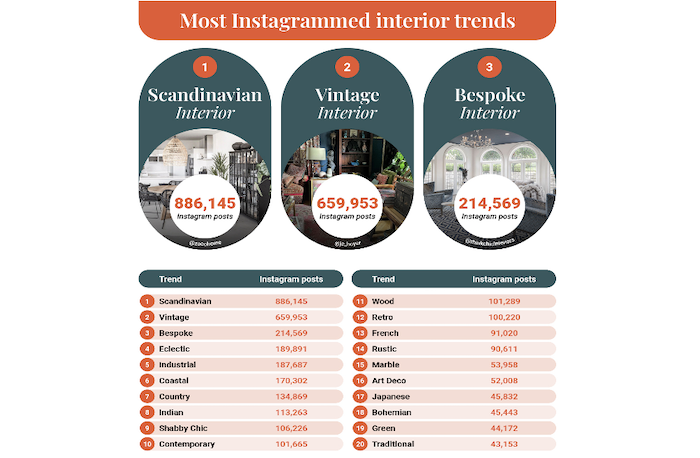 Farmhouse interior was discovered to be the most timeless, with an interior score of 8.89/10. Searches for farmhouse interiors rose by almost 250% in the last four years, and there have been more than a quarter of a million TikTok views. The farmhouse interior style is characterised by white furniture, walls, and furnishings mixed with classic high-quality wooden elements.
Scandinavian styling ranked number two, with an interior score of 8.79/10. Scandinavian interiors are seen throughout the world as being elegant in their simplicity, as they are often uncarpeted, white or grey affairs that utilize a minimalistic approach to furniture and color. Scandinavian interiors are also popular on social media, with over 800,000 Instagram posts and over 40 million TikTok views.
Japanese interior design came in third, with an interior score of 8.54/10. This trend is incredibly distinctive, utilising nature, light and open space. This trend often incorporates outdoor features such as fountains, rock gardens and plants inside. Moreover, they favor shoji screens instead of concrete walls; these room dividers made from paper and wood allow natural light to permeate through the whole interior.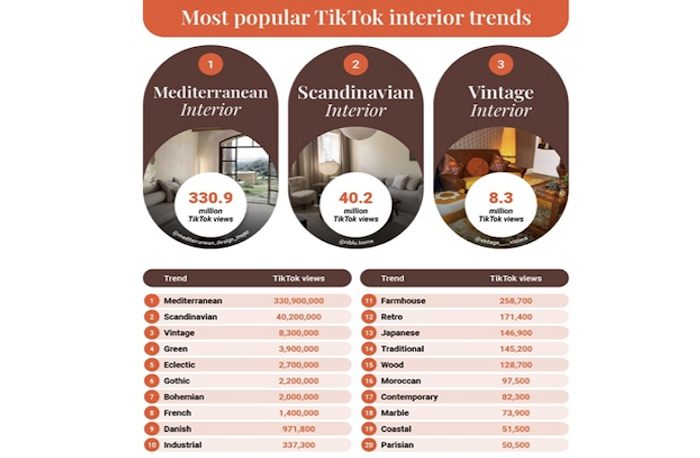 See the complete results of the survey here.
—By Atlas Ceramics