Pinterest's 10 Top Fall Interior Design Trends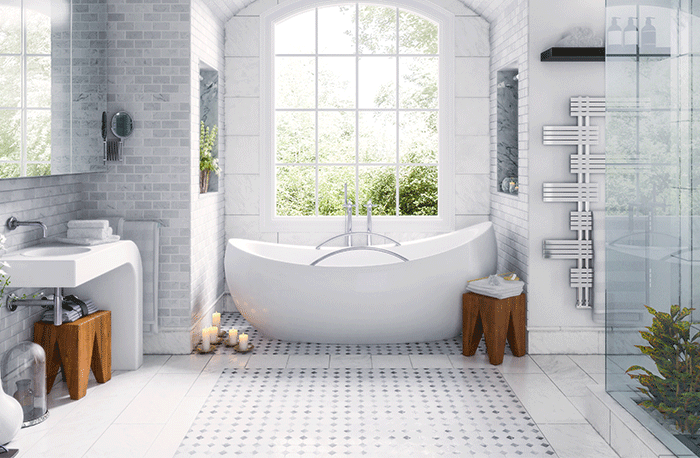 September 20, 2021
Fall is nearly here, and whilst the burnt orange fallen leaves are aesthetically pleasing, it also means shorter and chillier days. Much like the importance of changing our attire in line with seasons, interior design can provide homeowners optimized efficiency in spaces, improve lighting effects and most importantly lift our moods.
OnlineMortgageAdvisor.co.uk sought to discover the most popular fall interior design trends of 2021 by scraping data on the "inspiration platform" Pinterest. To find out more on the subject, it collaborated with interior designer, Lauren Otella, who offered her expertise.
1. The most popular interior trend of fall 2021 will be the
nature-inspired
style (top photo) with a whopping  
287,506 Pinterest pins
! Following on from spring garden trends researched by
DIYS.com
, the nature-inspired style will bring the outside indoors with interior design fans also looking at natural soft fabrics and organic shapes to help them ease into the colder months.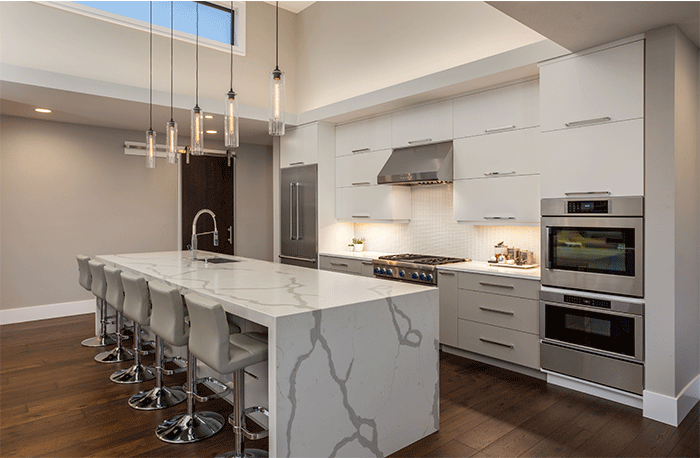 2. In second place is classic contemporary with 190,090 Pinterest pins. This interior trend will never not be fashionable with its classical features mixed with today's designs.
3. Ranking in third is room dividers with 108,708 Pinterest pins. Spring and summer's open floor plan will not be as desired this coming season and so to cater for more intimate and private spaces, room dividers and partitions will be much sought after.
4. In tune with clothing fashion trends for AW21, in fourth place are silver furnishings and finishes with 94,625 Pinterest pins.
5. Fifth place goes to the dark green decor as the trend has 90,870 Pinterest pins. This dark, vibrant and earthy shade acts as a different contrast than the classic black and white tones.
Interior designer, Lauren Otella 's feedback:
Nature-inspired interiors will always be a top trend but more now than ever as people want to invite nature into their homes having spent over a year inside due to lockdown. As the outside starts to cool down, you will want to bring warmth into the home, and a simple yet effective way to achieve this is with color. Adding pops of burnt orange, yellow and forest greens can evoke feelings of nature. An affordable way to achieve this is by swapping out bed throws, cushions in the living room and decorating with autumnal color décor and art.
Dark Green: Moving into autumn, nature becomes dormant and prepares for the colder months ahead. During this change, our bodies also follow suit and need to feel a sense of calmness, harmony and balance, and green is a color that evokes these feelings. Shades of green have always been popular in interiors, but dark green specifically has regained popularity the past few years and will again be seen a lot during autumn 2021. A great way to liven up a dated space is to add a statement piece of dark green furniture paired with neutral wall paint and accessories of earthy hues.
Mixed Textures: Mixing textures is a key way interior designers add interest, richness and soul into any project. For autumn and leading into the colder months, look to mix darker colored textures such as wood, (faux) leather, marble and brass with softer fabrics such as wool, mohair, boucle and cottons. A way you can layer textures in your clients' homes is by mixing contrasting textures, as this will provide visual interest and balance. Try swapping out their linens and silks from summer to faux fur and velvet for autumn-winter.
Top photo: 4th Life Photography/Adobe Stock
Second photo: bmak/Adobe Stock
Methodology:
OnlineMortgageAdvisor.co.uk set out to discover the most popular interior design trends of fall 2021 and so distinguished a range of upcoming trends for the season to create a seed list, utilizing interior design websites.
Pinterest was identified and utilized as the social media platform specializes in organizing images and creative ideas for upcoming projects.
The fall interior design trends of 2021 were entered onto the social media platform and filtered by boards. The data was scraped and OnlineMortgageAdvisor.co.uk were able to extract the exact number of pins for each trend.
The list of trends was subsequently filtered and ranked by the number of pins to determine the top 10 most popular fall interior trends of 2021.