Refrigerators, 2.0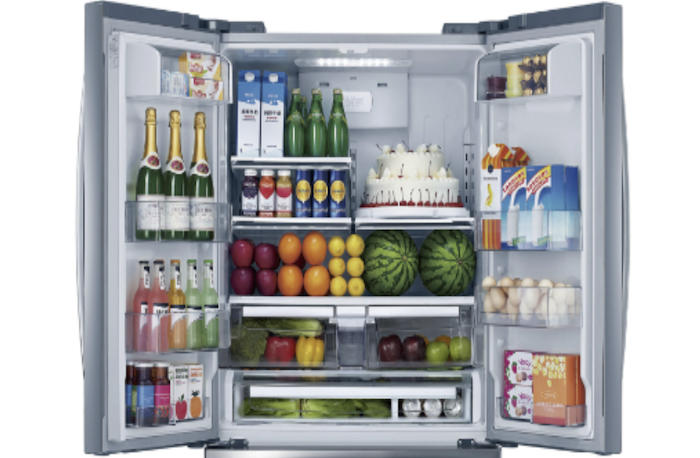 May 23, 2022
Refrigerators and freezers are tasked with preserving fresh and frozen ingredients at a safe temperature for consumption. Today, the innovative smart technology and design advancements are phenomenal, with so many options to research when selecting what will work best in a client's dream kitchen. The latest features, styles, ice-making capabilities and storage solutions are exciting. Whether buying for the first time or replacing an existing model, clients should keep in mind that this is a long-term investment.
Very soon, the big silver box in the kitchen that keeps food cold will be a distant memory, replaced with the state-of-the-art food preservation unit that orders groceries as soon as an item runs out – consistently monitoring optimal temperature and diagnosing its own service issues. There has been an incredible advancement in technology and energy efficiency from leading brands, making life far more comfortable and entertaining easier in the home.
Refrigerators with a Metal Interior
Many of today's most luxurious refrigerators feature a metal interior. Reminiscent of restaurant refrigerators, a stainless-steel interior is best for its durability and maintaining uniform temperature throughout the appliance. Plus, stainless steel is bacteria resistant.
Dual Refrigeration
Many upscale models offer dual refrigeration. A refrigerator with separate compressors and evaporators for the refrigerator and freezer sections will keep the internal temperature and humidity more constant for longer lasting food. Most luxury brands offer refrigerators with dual compressors and evaporators and there are affordable luxury counter-depth fridges with dual refrigeration – which offer huge cost savings.
Climate Control Drawers
It is also recommended to seek models with climate control crisper drawers. Whether a drawer is delegated for storing leafy greens, seasonal fruits, or fish, the homeowner should set the refrigerator to the correct temperature and humidity for better food.
Air Purification
Selecting a model that has air purification or air quality filters is also important. When foods are about to expire, they release ethylene gas into the refrigerator. Filters with air purification remove these gasses keeping ingredients fresher for longer.
Cabinet Panel Ready Refrigerators
As the kitchen's largest and most visible appliance, the refrigerator needs to look impressive and well-placed in the design scheme. Panel-ready refrigerators blend seamlessly with surrounding cabinetry. Covering appliances with cabinet panels further integrates the kitchen with the rest of the home. Many refrigerator brands offer push-to-open designs so the refrigerator can be completely indistinguishable with handle-free cabinets.
Custom Color Refrigerators
While stainless steel is still the most sought-after finish, alternatives like black stainless steel, matte neutrals and bold statement colors are also on-trend. A number brands offer a curated selection of finishes and handles to mix and match or custom colors with Pantone matching.
— By Jessica Petrino, educator and appliance expert at AJMadison