Renovating While Pregnant and Running Out of Time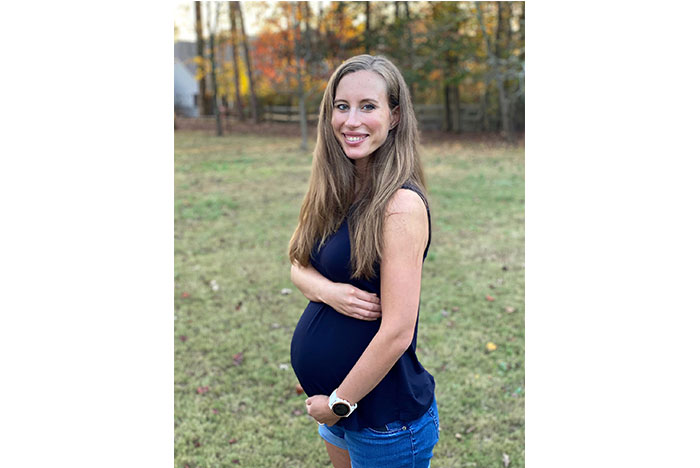 March 26, 2021
This past December, I found myself saying yes to my father's offer to renovate our guest bath. I was nearly eight months pregnant – that bathroom would also be the baby's – and the space was straight out of the 1970's, complete with avocado tile and a toilet that barely functioned. The previous owners had started renovating it, leaving the room half finished with half tile, half LVT and a horrible avocado tub. We knew that if we waited until after the baby came, we would not remodel anytime soon, and the quiet around the holidays was the best time for us both.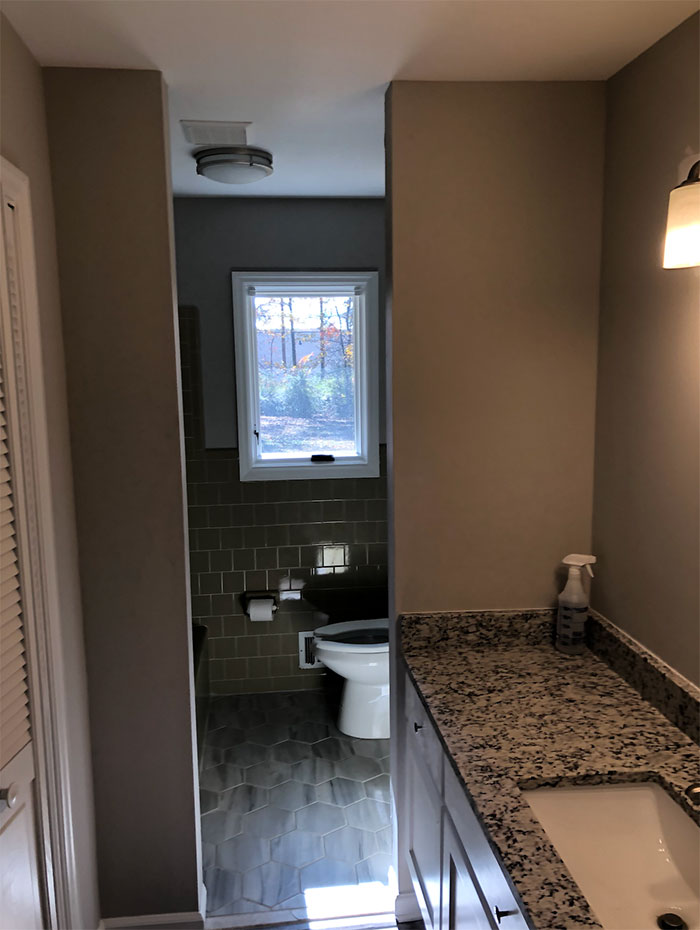 My father and I bonded over our search for the right materials – this is not the first space we've renovated together – and started ordering. We wanted a simple, fresh look that would be easy for me to clean (I would be soon outnumbered by boys in our household) and easy to add pops of fun color to. This was meant to be just an update though, not a major overhaul.
While I was at my drive-through baby shower one Saturday, I returned home to find that my father had gone "sledge-hammer" happy. He had torn out all the wall tile, demolished a useless half wall and taken out most of the flooring – while falling through the floor in the process. It turns out that the nasty avocado tub had been leaking and caused the sub-floor to rot. So the tub and the sub-floor now had to be completely updated as well.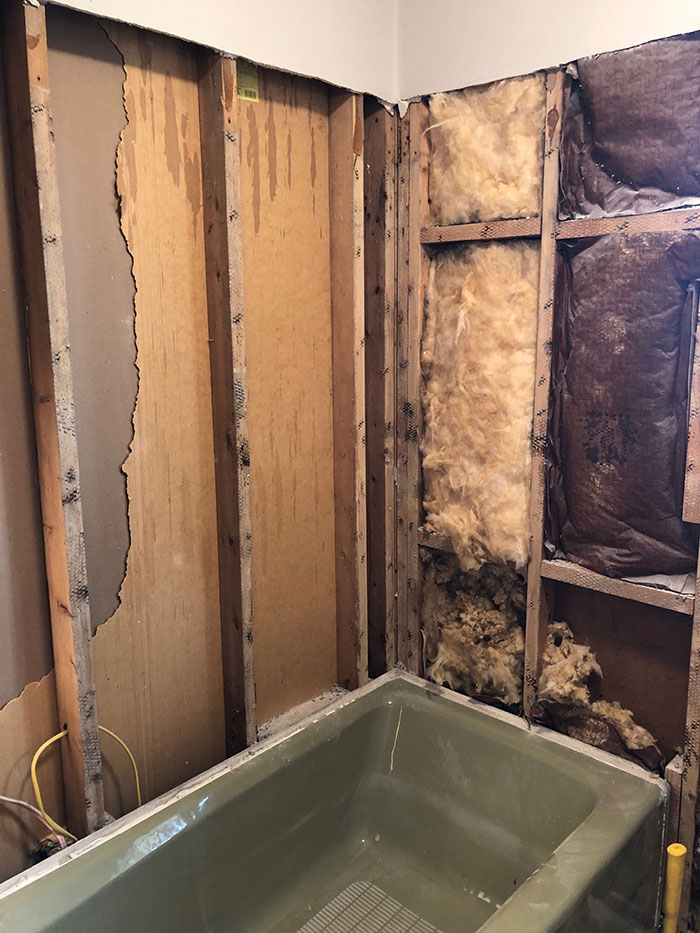 This was definitely not the worst thing in the world. We put in an order for a Kohler soaking tub – my favorite part of this whole project – and a friend came to help my father lift the old cast-iron tub out and repair the sub-floor. We chose a marble-look porcelain tile floor that would contrast my home's gray hardwood flooring and pull out the soft gray wall color. We agonized over the subway tile in the shower and opted for a longer 4-in. by 12-in. size that would make the space seem larger, as well as satin nickel fixtures to complement the original vanity faucet.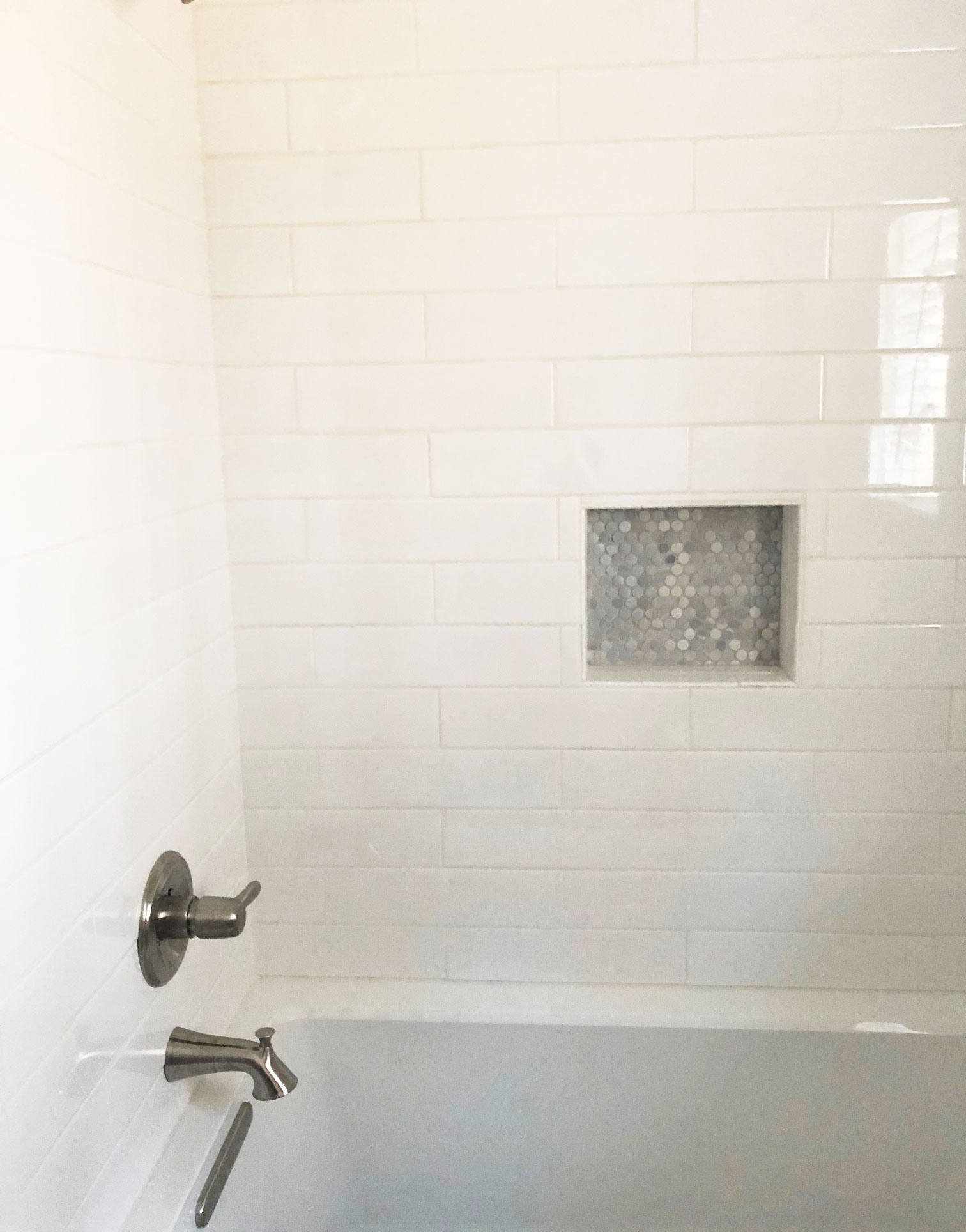 With the remodel in full force, I found myself admitted to labor and delivery a surprise five weeks early. My poor father enlisted the help of the same friend and frantically finished installing the floor tile and a new toilet, just in time for us to bring our new baby home a week later.
After the chaos died down, he returned to try to do the impossible: finish a renovation without waking a sleeping baby. He tried to time the loudest tasks for when our son was awake and put a large fan outside the nursery to block the sound during his naps. It was a slow and probably frustrating process for him, and I was completely exhausted and therefore completely useless. But if I ever needed proof of my father's love, I have it in that bathroom, where our son took his first bath and now enjoys bath time every night.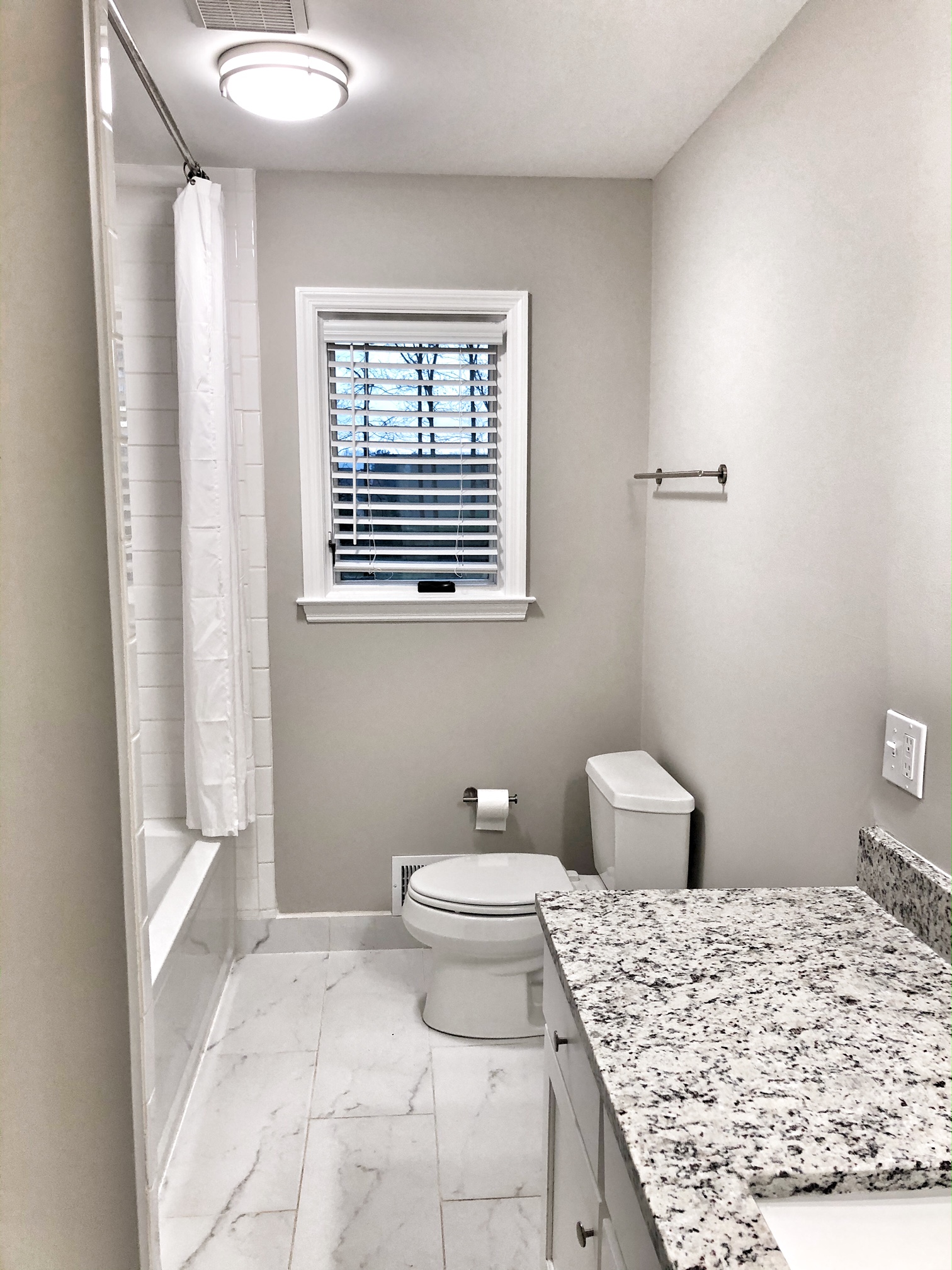 Should we have planned to renovate a few months sooner? Probably. But sometimes a renovation can be a lot like having a baby – some things you can't plan for, and some things turn out even better than anticipated.