Smart Tech for Contractors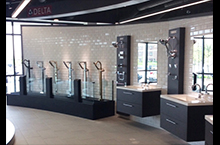 March 5, 2020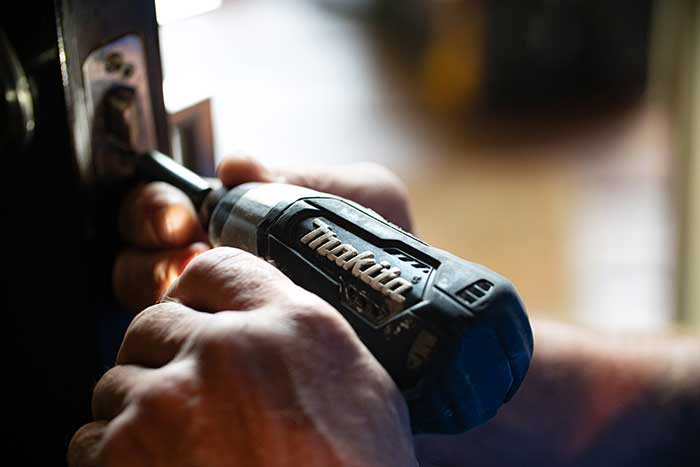 When home technology is included in a project, it's even more important to have everyone on the team knowledgeable about the design and the product itself. That can be challenging when technology is constantly evolving and updating – particularly when it's your job to install it. KBB spoke with contractor and HGTV star Chip Wade to find out more about his tips for keeping up to date with smart home tech.
What resources would you recommend for contractors to look at for smart tech info?
CW: "I usually always look in two places. First, I look at product reviews. I regularly search 'top smart home products,' and I usually search by year, for example, '2020' or '2019.' This usually provides a good spectrum of devices that naturally produces an awareness based on user experience. I also look at many of the annual national promo houses that feature full installation of some of the latest product offerings. You can easily find those by searching terms like 'feature smart home' or 'showhouse.'
Would you recommend working with a smart tech integrator? If you've worked with one before, what was your experience?
CW: "Yes, especially if you are not extremely IoT savvy, I would recommend it. I have worked with integrators before but only ones where I have seen finished projects they have completed successfully. Integrators are typically up to speed on the latest offerings and have experience troubleshooting any issues that arise without you getting dragged into it. Like any subcontractor, one that is competent, quick and fair is always money well spent."
What is the most challenging part of installing smart tech in a home and what are your solutions?
CW: "Currently, the biggest challenge that faces a seamless experience in installing smart home tech is a centralized control system that is affordable. The takeaway solution here is to be strategic about your control platform. I usually pick either Google Voice or the Amazon Alexa app as one of my core control apps, as they are very integrated in most of our clients' lives already. From there, I usually designate a lighting control app, like the Smart Lighting app from Legrand. It is easy to set up and can control many types of devices as well."
Explain how you use smart products during a renovation for safety purposes and for the clients' peace of mind.
CW: "I typically install a smart camera/doorbell/lock on every project we are working on so the homeowners can effectively know and schedule who is coming and going and at what times. It also helps us to document deliveries on site. This is usually something I just leave as a gift for our clients. A wireless exterior camera mounted out in the yard facing the renovation is a great tool for outdoor projects to keep track of progress and as an added incentive for subcontractors to stay on track. It can even be a great idea to install a smart switch that is Wi-Fi controlled to some of the exterior flood lights so you can control light after dark if your construction team needs a little more visibility at the end of the day for clean up."