Using Image Marketing to Attract New Customers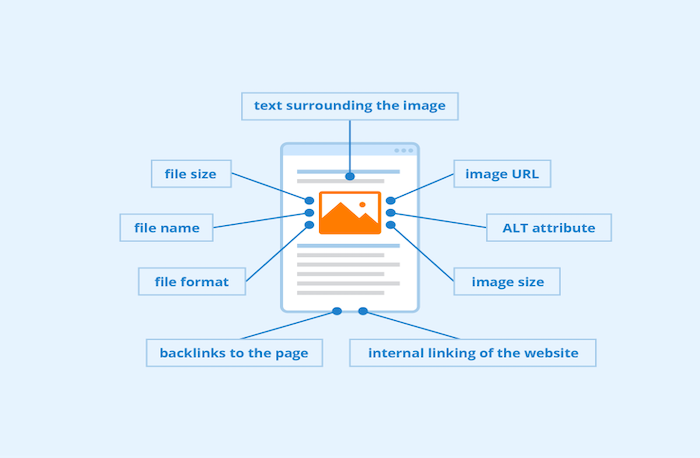 May 22, 2023
We have all heard the phrase, "A picture is worth a thousand words." But there is so much more to it than meets the eye. Designers and remodelers need to ensure their images are more than just a cosmetically appealing way to promote a project. They need to realize that just a few specific words associated with their images will help build their brand and get more quality leads. This is called image marketing.
Use Image Marketing to Target Future Opportunities
Unfortunately, most designers and remodelers are notorious for not focusing on marketing when it comes to sharing their images. Most tend to focus their efforts toward posting on social media and websites too fast just to get it done. They rarely take a moment to strategize how these images can create keyword ranking strength, which in turn will allow their company to appear in search results. It is a big mistake not to strategize posting of your pictures, since the excitement toward the images quickly wears off. The goal is to ensure that the design pro uses their images to generate leads many months and years out.
Think Like a Search Engine Before Sharing Photos
Do not assume the search engines understand the intent of your images; it is your job to eliminate the ambiguity. Begin by looking beyond the physical representation of an image and try to have Google, Bing or Yahoo understand the intent of the image. A starting point is to have the filename of a kitchen design be named something specific like kitchen-design-for-Mary-residence.jpg before ever loading it to a website – or placing it anywhere online for that matter. Then a programmer can expand on this file name using a technical term called Alt Tag, which stands for Alternative Text. This technical aspect is meant to convey the explanation of the image. So while the filename in this example may be as simple as kitchen-design-for-Mary-residence.jpg, the Alt Tag may be more detailed like "Design for New Country Styled Kitchen Remodel."
Over time, a designer may have dozens or even hundreds of images on their website and social media – all having a permutation of the word "design" or "designer" associated with them. And there will be permutations of the types of designs for kitchens and bathrooms. This will give search engines the ability to learn what your company is all about. Prospects can be directed to your website when they are searching for a "Kitchen Designer" or "Bathroom Designer."
Slow Down Posting Finished Photos
It is the same principal if you are a kitchen and bathroom remodeler. Having pictures of a finished project is just the beginning. You want to ensure that all the filenames are renamed with a permutation of Kitchen Remodel.jpg or Bathroom Remodel.jpg. We also want to create Alt Tags such as Kitchen Remodel with an Island or Kitchen Remodel with Marble Countertop or Kitchen Remodel with Custom Cabinets. In these examples, the common denominator of the multiple images is Kitchen Remodel, and thus the search engines begin to learn that the keywords Kitchen Remodel are most important to your company. These focused keywords are critical to attracting search engine activity.
Understanding the Objective Made Simple
It is easy to learn about file names by taking a picture from your smart phone and emailing it to yourself. You will notice the filename has a format along the lines of YYMMDD.jpg, where it begins with year, then month, then day. The last thing you want to do is send someone a copy of a file with that title since that says nothing to the search engines. Take a moment to rename the file to Contemporary Kitchen Remodel with Center Island.jpg before the image goes anywhere. This will ensure the file is properly used as it moves from one person to another.
The importance of specifying what your images are about cannot be stressed enough. The world has way too much information, and you need to ensure your data is organized as best as possible before you share even more. The goal of image marketing is to entertain and educate people in the near term while building future opportunities for the long term.
—By Brian Javeline, president of MyOnlineToolbox, an industry leader for online marketing education and strategy planning
Image: Seobility, CC BY-SA 4.0