Aitoro Appliance Debuts Monogram Experience at Norwalk Showroom
---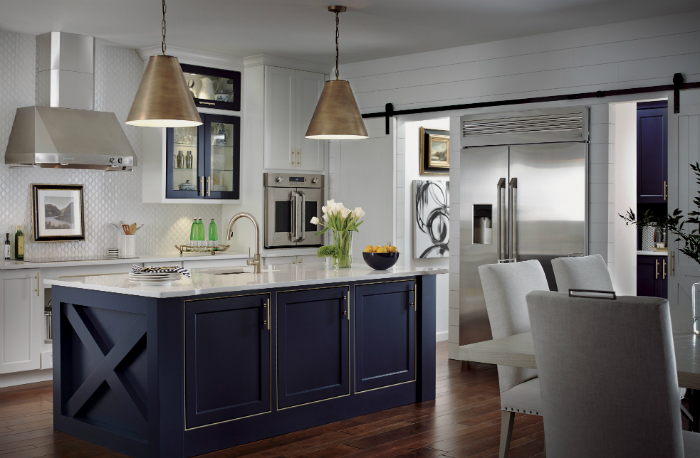 May 7, 2018
Aitoro Appliance, a family-owned and operated luxury appliance store serving Fairfield County, Connecticut, and beyond, announced that it has opened the exclusive Monogram Experience at its award-winning, 12,000-sq.-ft. showroom. Monogram brand kitchen appliances selected Aitoro as the location for its first Monogram Experience on the East Coast.
The Monogram Experience at Aitoro is a showcase of kitchens highlighting Monogram's products, including ranges, cooktops, ovens, refrigeration and an indoor electric pizza oven that does not require ventilation.
"We are thrilled to introduce the distinctive Monogram Experience to customers in the Northeast," said Keith Larsen, executive director, Monogram. "Aitoro Appliance is known for its impressive showroom and unparalleled customer service, so it made sense to partner together to fulfill Monogram's mission to help modern homeowners 'Elevate Everything.'"
Currently, only one other Monogram showcase of its kind exists: The Monogram Design Center in Chicago.
"Monogram exemplifies some of the most superior products on the market right now," said Tony Aitoro, CEO of Aitoro Appliance. "Not only is it the most refined and technologically advanced line, but it also effectively serves the growing everyday needs of today's family. This is certainly creating a buzz in the industry, and we welcome everyone to come by and get immersed in the Monogram Experience."
To celebrate the Monogram Experience's Grand Opening, Aitoro hosted public events featuring cooking demos by top-rated chefs on Monogram products.