Aquabrass Spin-Off AD Waters Will Serve as Distributor for North America
---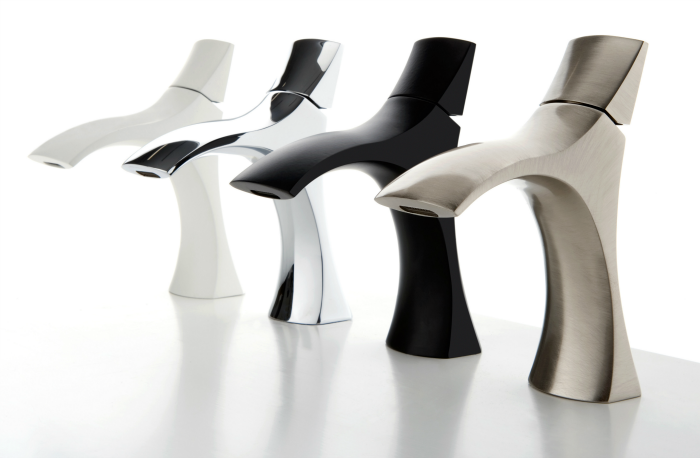 February 1, 2017
With more than 30 years of experience in the kitchen and bathroom business, Aquabrass – a North American bath and kitchen fixtures designer and manufacturer – has announced a spin-off of its distribution operations into a new company entity named AD Waters.
"Aquabrass has a rich history of business in the kitchen and bath industry, and as we celebrate this milestone anniversary, we also honor an evolution in the company," said Antonio Masecchia, CEO, Aquabrass Design Inc. "Through this spin-off, we believe that both Aquabrass and AD Waters will enhance their strategic focus and respective competitive positions while forging strong business relationships with our business partners and our customers."
AD Waters will now serve as the exclusive distributor for the three Aquabrass Design Inc. brands – Aquabrass, Aquabrass Black Series and Alt – across North America and continue to service Canada and the United States from its four distribution centers located in Phoenix, Montreal, Toronto and Vancouver and its specification showroom in New York City.
"AD Waters was created with the objective of stimulating growth for the business by concentrating efforts purely on our customers," said Lloyd Leblanc, vice president, USA, of AD Waters. "Our continued focus will be aimed on excelling in the level of service we provide. The sales, customer service and accounting teams our business partners and clients have come to know and rely on at Aquabrass, will now transition to AD Waters."
Additionally, AD Waters will begin distributing complementary product lines of emerging European bath brands to widen the product portfolio. The first two brands have a target launch date set for Q2 2017.
"AD Waters is a rapidly growing distributor in the kitchen and bath category," said Cédric Ribot vice president, Canada, of AD Waters. "We see the advantageous synergies that we can harness by introducing new forward-thinking brands to North America and giving access to our customers to an even greater number of market leading and innovative products."