Artisan Group Partners With American Hardwood Industries to Expand Wood Countertop Offerings
---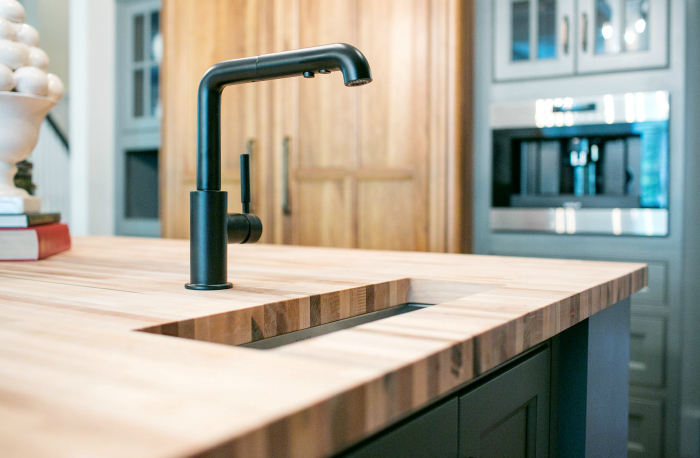 May 30, 2017
The Artisan Group has partnered with American Hardwood Industries (AHI) to launch the Ready Made line of Heritage Wood unfinished blank wood countertops, adding to the custom-made offerings.
"We have chosen to partner with AHI because we wanted our Artisan Group members and their customers to have a full spectrum of wood countertop options," said Jon Lancto, executive coordinator for Artisan Group. "AHI offers the perfect addition to our vast Heritage Wood line."
AHI is a vertically integrated standing timber company with 10 sawmills across four states in addition to lumber concentration/drying/merchandising facilities. Butcher block constructed wood panels/countertops is the primary product of AHI's Augusta Surfaces Division. The company currently sells direct-to-retail under private labels to the tune of approximately 50,000 panels annually. Their base business is more than 60 years old.