Artistic Tile Celebrates 30 Years in Business
---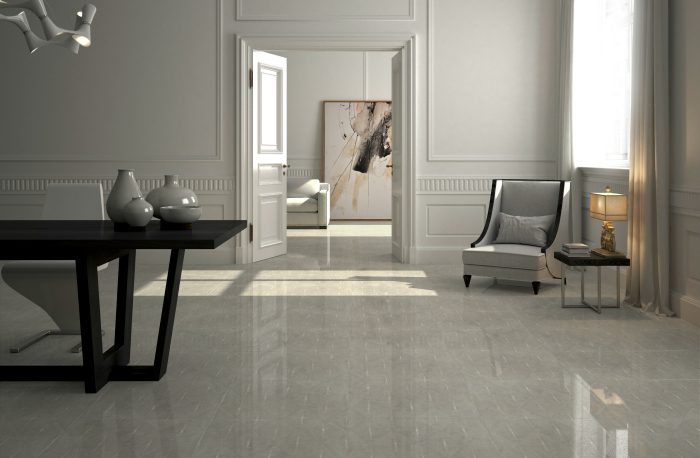 March 1, 2017
Artistic Tile celebrates its 30th year in business in 2017. Nancy Epstein founded the tile and stone company in 1987 and remains the company's CEO. She is joined by her sons, Vice President Zachary Epstein and VP of Marketing Michael Epstein, as well as her cousins Joshua Levinson, wholesale president and Lauren Cherkas retail president.
Artistic Tile began when Nancy Epstein's designs for custom cabinets for her young sons caught the eye of the carpenter hired to create them, leading to a job in his Tenafly, New Jersey showroom in 1986. By 1987, Epstein had bought out her employer and founded Artistic Bath, Tile and Hardware, a small bath fixtures showroom occupying the same Tenafly location.
Since Epstein's early decision to increase the showroom's tile and stone offerings, her enterprise, Artistic Tile, has expanded into several showrooms in major metro areas throughout the U.S. and into a state-of-the-art 125,000-sq.-ft. headquarters and groundbreaking slab gallery in Secaucus, New Jersey. Today, Artistic Tile's products are sold through an expanding network of 200+ domestic and international authorized dealers.
In addition to having an in-house team of product designers, most of Artistic Tile's proprietary tile patterns are born from Epstein's love for history and frequent world travels, in which she finds inspiration in historic monuments, palaces and among the most minute surviving decorative details of ancient ruins. Her travels have put her in direct contact with undiscovered artisans and ancient beauty captured in excavated stone, experiences that inform the design of Artistic Tile's proprietary products.
The company offers extensive in-house customization options, powered by a working shop of advanced waterjet cutting, stone sawing and surface finishing machines, which together provide a comprehensive domestic design hub meeting the needs of architects, designers and homeowners with short lead times.
Going forward, Epstein sees Artistic Tile continuing to expand while retaining its status as a leader in the world of luxury tile design.
"I'm enjoying watching the next generation taking over," she said. "I've watched Artistic Tile grow to a point where it's a large enough business that it no longer depends on me. The next generation is just as passionate and involved, and I believe the future will continue to bring what I've worked so hard to build."
During its 30th year, Artistic Tile is renovating many of its showrooms, continuing the expansion of its proprietary product line, and moving its successful A&D showroom on 58th St in New York City to a larger space in the same building. Artistic Tile will also launch a totally revamped website that will enable users to see Artistic Tile products simulated in their own spaces. The firm expects to announce new and expanded collaborations with leaders in the design community, an exciting next step following the company's successful collaboration with famed jewelry and homeware designer Michael Aram.