Beko US and Marcone Supply Announce Agreement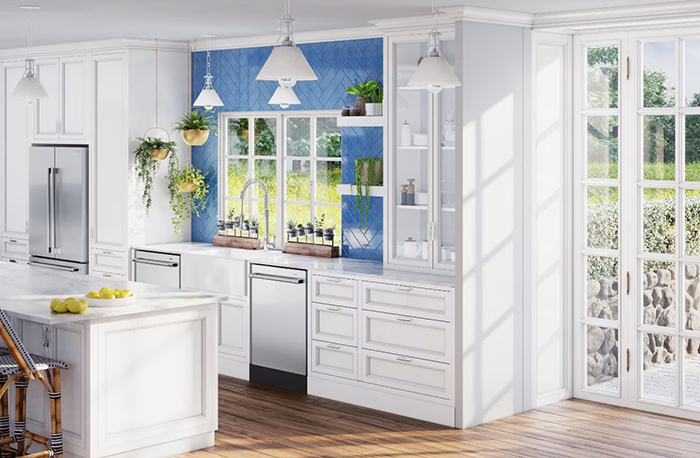 February 6, 2023
As part of its ongoing expansion in the U.S., Beko Home Appliances, the U.S. subsidiary of Arcelik, one of the world's largest kitchen appliance manufacturers, has entered into a landmark appliance parts and maintenance agreement with Marcone Supply, the largest authorized appliance parts distributor in the world with 100 locations and 14 retail distribution centers throughout North America.              
The far-reaching, multi-year alliance will put Beko-certified parts for the company's cooking, cooling and cleaning appliances within a one-day, ground-delivery reach of Beko dealers, retailers, builders, designers and architects, and their customers, in 93% of the country. The new alliance covers replacement parts inventory, installation accessories, and maintenance accessories. 
Introduced to the U.S. market in 2016 after a 60-year track record in Europe and product presence in 400 million homes globally, Beko makes kitchen and home appliances with proprietary technologies that empower customers to live healthier, more sustainable lives. The company recently announced its Beko Healthy Kitchen initiative that examines the kitchen as the new intersection of health, wellness and sustainability in the American home. 
According to Beko., U.S. Inc. President Zach Elkin, the partnership will involve a phased rollout starting at Marcone distribution centers in Fresno, Calif.; Albany, N.Y.; Louisville, Ken.; and Glen Mills, Penn., chosen for their proximity to Beko's busiest dealers and distributors, and expanding nationwide by Q3 2023. The company will coordinate efforts with its 50,000-sq.-ft. parts warehouse at its recently expanded headquarters in Bolingbrook outside of Chicago. 
"A partnership with Marcone makes Beko a better brand, and immediately strengthens our ability to meet the parts, installation and maintenance demands of our customers," said Elkin. "Ultimately, this added peace of mind among dealers, builders and other influencers will result in more U.S. homeowners being able to realize the health, wellness and sustainability benefits of Beko appliances and a Beko Healthy Kitchen."   
St. Louis-based Marcone uses its distribution center network to maintain the country's largest inventory of original replacement parts for the industry's biggest kitchen and home appliance brands. 
"Marcone is committed to being the appliance parts distributor of choice, so adding a fast-growing brand like Beko makes a lot of sense," said Greg Fleischut, Marcone's executive vice president of sales. "Our goal with Beko is to complement its existing replacement parts capabilities to create a true national parts and service infrastructure that will provide for continued rapid expansion. Marcone has the integrated systems and specialists to help Beko become the next big kitchen and home appliance brand in the U.S."