Bluewater Launches Bold New Global Brand Identity
---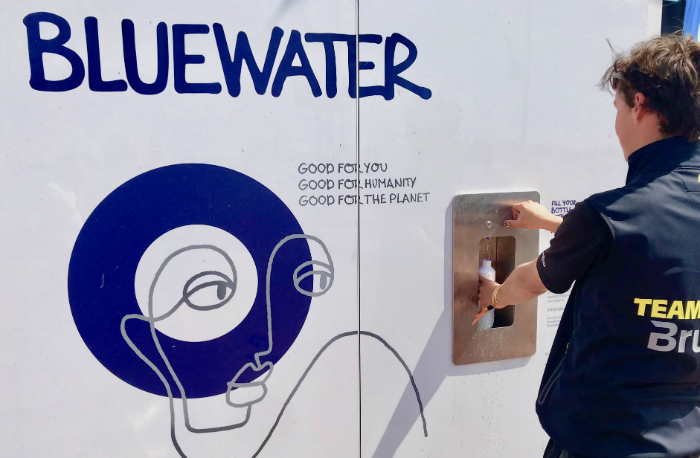 July 12, 2018
Smart water brand Bluewater has launched a bold new identity to emphasize its vision to provide pure drinking water to everyone, everywhere with product solutions that also help eliminate the need for single-use plastic bottles. The new brand identity includes a stylish logo, color and a handwriting typeface to reimagine the Bluewater character, positioning and tone of voice.
"We are delighted to launch a new chapter in Bluewater's growth story that symbolizes our dynamic future," said Bengt Rittri, the Swedish environmental entrepreneur, founder and CEO of Bluewater. Rittri underlined the new visual identity was designed to work across markets to deliver the brand's new positioning and voice.
The new identity makes use of a vibrant handwritten font and dynamic, friendly hand-drawn graphics that reflect Bluewater's desire to disrupt what has traditionally been seen as a function-led category.
"The Bluewater brand helps people globally live awesomely healthy," said Magdalena Ranagården, Bluewater global marketing director. "Bluewater brings together products and services for modern consumers everywhere on the planet who want sustainable products that do good for people and planet alike."