Brass Alloys Now Approved for Use in Faucets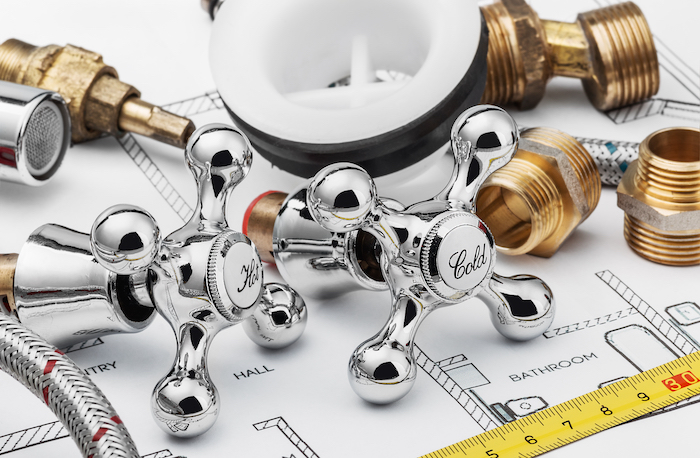 November 28, 2022
NSF/ANSI/CAN Standard 61: 'Drinking water system components – Health effects' (NSF 61) now includes six brass rod alloys as acceptable materials for drinking water system components such as faucet parts, valves and fittings, after demonstrating compliance to significantly lower lead leaching criteria recently adopted in the standard. Brass rod alloys are 100 percent recyclable engineering materials commonly used to manufacture plumbing components, and typically contain close to 100 percent recycled content.
Following new guidelines from the American Academy of Pediatrics, the permissible lead leaching limits in NSF 61, the American National Standard that ensures that products that come in contact with drinking water do not contribute unsafe levels of contaminants, were lowered by a factor of five in the 2020 edition. The lower lead limits are currently optional, but become mandatory in California on January 1, 2023, and nation-wide on January 1, 2024. As a result, tens of thousands of residential and commercial faucets and other plumbing devices will need to be recertified and/or redesigned to comply with the new limits.
"The call to action was clear," Adam Estelle, vice president of Copper Development Association (CDA) and director of CDA's Brass Rod Council, tells KBB. "We knew we could help manufacturers accelerate the transition to safer products with the next generation of brass rod alloys. However, we needed to prove it through rigorous testing against the new public health performance standard."
CDA subsequently commissioned a testing program with ANSI-accredited ALS-Truesdail Laboratories to assess lead leaching from a subset of brass rod alloys following NSF 61 Normative Annex 2 which defines an evaluation process for materials seeking qualification as acceptable materials. After reviewing the experimental design and results, the proposed revision to the standard was approved by the NSF Joint Committee on Drinking Water Additives, which oversees NSF 61, and the NSF Council of Public Health Consultants, an independent advisory group of professional and regulatory officials, which reviews all NSF standards to ensure they provide public health protection.
"Reducing the risk of lead exposure from drinking water system components is a public health imperative," said Kyle Thompson, technical director of Plumbing Manufacturers International (PMI). "The inclusion of brass rod alloys on the NSF 61 annex will help plumbing manufacturers make informed design decisions and put safer products on the market."
NSF's director of standards Jessica Evans said, "This is a prime example of how raw material suppliers, product manufacturers, and certifiers can come together to find solutions that improve human health."