DuPont Zodiaq Re-named Corian Quartz and Becomes Part of Corian Design Master Brand
---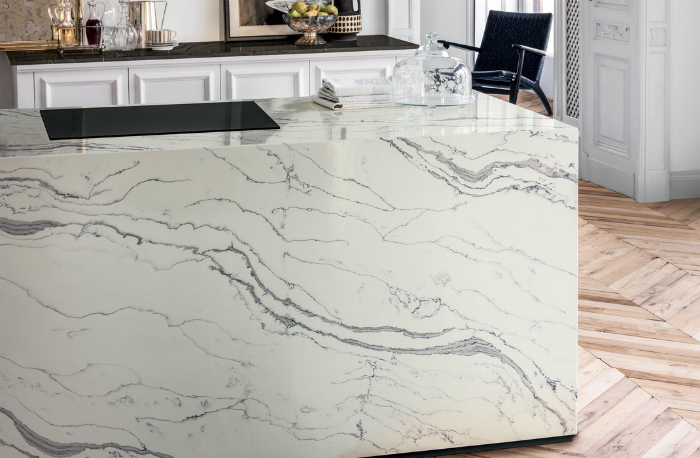 January 12, 2018
DuPont Zodiaq is becoming part of the Corian Design family of branded products, services and design solutions. While the quartz product continues to be owned by DuPont, the product will be re-branded as Corian Quartz as part of the new global design brand, Corian Design, which was introduced earlier this year.
"The move from DuPont Zodiaq to Corian Quartz will better align the product to the brand's design principles and allow Corian Design to more efficiently and effectively communicate the product offering to the market," said Julie Eaton, global business director for Corian Design.
Along with the name change comes bolder designs, textures and aesthetics for Corian Quartz, which were previewed earlier this week at the Kitchen and Bath Industry Show (KBIS) in Orlando. Customers can expect to start seeing Corian Quartz in the market effective immediately, kicking off the Corian Design – Make Your Space Campaign.
All product warranties, properties and quality of levels of service customers previously experienced with DuPont Zodiaq remain unchanged with Corian Quartz. The line currently includes 52 colors and patterns. Corian Design will now offer a range of materials, including Corian Quartz.