Duravit Expands BIM Portfolio
---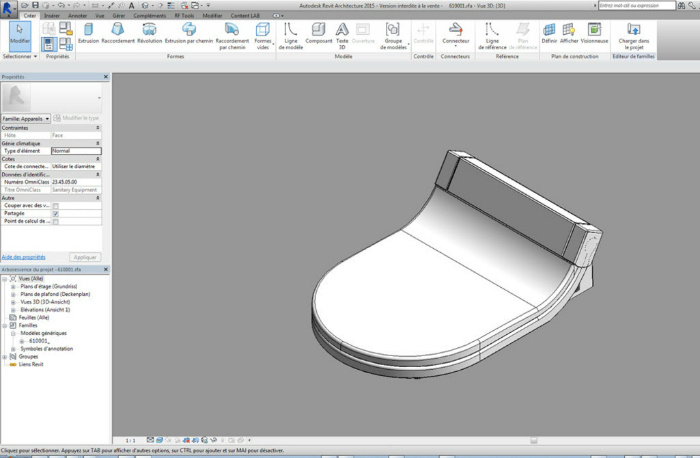 March 14, 2017
Duravit is now expanding itsBuilding Information Modeling (BIM) data portfolio (Revit files) and has joined the BIMobject global network. On the BIMobject website and on its own professional portal pro.duravit.com, Duravit offers all the necessary BIM files to download for architects, planners and the sanitary, heating and air-conditioning trade. Joining BIMobject has enabled the bathroom manufacturer to increase its offerings, and this trend is set to continue.
"In the next few years, the BIM file portfolio is to be expanded continuously," said Albrecht von der Groeben, chief of international sales, Duravit AG.
Digital planning that also includes the construction and operation of the building project enables exact and more comprehensive quality assurance. This should lead to greater transparency in the construction phase and, later, to lower operating and maintenance costs. Integral planning based on the BIM method is already required for public projects in the USA, UK and Spain.
The provision of this large volume of BIM files on pro.duravit.com and BIMobject expands the Duravit service offering and enables optimum bathroom design and realization – even in complex bathroom projects. With this step, the designer bathroom manufacturer is promoting the development of integral planning in the modern construction industry.