The Galley Announces Agreement with La Cuisine International for Latin America and Caribbean
---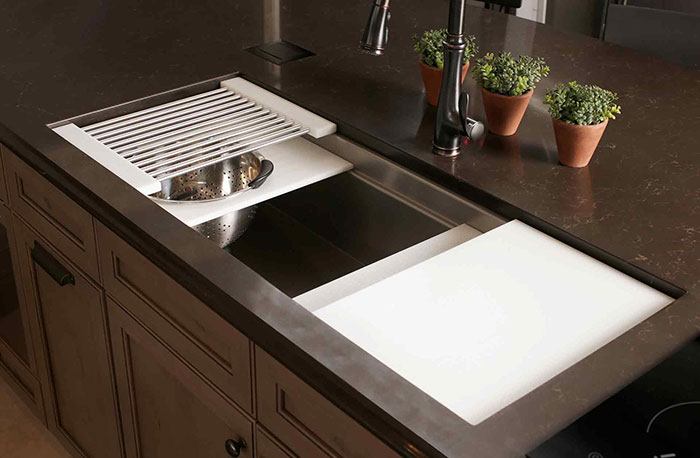 January 24, 2018
The Galley is pleased to announce that it has signed a strategic distribution agreement with La Cuisine International, to distribute the entire Galley line of Kitchen Workstations and Taps to their extensive network of Dealers in more than 30 countries in Latin America and the Caribbean.
"Expanding our distribution into these countries is the logical next step for The Galley and we are thrilled to be partnering with a company of the quality of LCI to make that happen. Their proven track record of providing outstanding sales and service to their network and to their end consumer gives us great confidence that the innovative Galley product lineup will do very well in these regions under their direction," said Scott Anderson, president and CEO of The Galley.
"When I first saw the Galley in social media, back in 2016, I fell in love with the concept. At LCI Distributors we are proud to represent the best of the best in luxury kitchen products, and The Galley product line completes the offer we provide for the home chef and cooking enthusiast. When you are passionate about cooking and you know that you are missing something to help you perform better in the kitchen and you find the Galley, you say voila, here is what I have been dreaming about for so many years," said Josu Gaubeka, president of LCI.