Houzer Boots Inventory to Meet Demand for Fireclay Sinks
---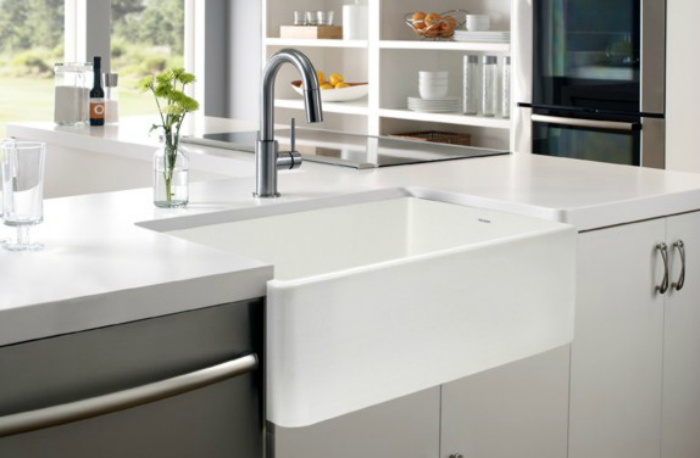 July 14, 2017
Houzer, manufacturer of high performance, luxury kitchen sinks, is reacting to the current market shortage of fireclay sinks, where demand is out-pacing supply. To address the shortage, Houzer, a division of the Hamat Group, a corporation based in Israel, is coordinating with Harsa, the Ceramic Sanitary Ware Manufacturing Division of Hamat Group and a leading manufacturer of premium quality fireclay sinks, to boost inventory at Houzer to meet the increased demand.
"One of our goals at Houzer is to address the needs of the kitchen and bath design community by quickly reacting to market trends," said Jeff Buckley, national sales manager for Houzer. "The synergy between the divisions of Hamat Group allows Houzer to react quickly and secure a steady supply of fireclay sinks to meet this increased demand."
Houzer Inc, based in Hamilton, NJ, is a manufacturer of luxury, high-performance sink solutions available in stainless steel, granite, hand-hammered copper, porcelain enameled steel and fireclay. Houzer's offers a wide selection of styles, sizes, configurations, colors and textures.
Houzer will soon add high quality brass kitchen faucets to its portfolio, which will be manufactured by the Hamat Division, a manufacturer of private label faucets to the U.S. market for decades and a leader in the Israeli market. Hamat Group is a public entity, traded on the Israeli Stock Exchange since 1993 as a manufacturer consisting of five subsidiaries with each company holding a spot as a leading manufacturing brand within its category.