Jeffrey Alexander: Much More Than Decorative Hardware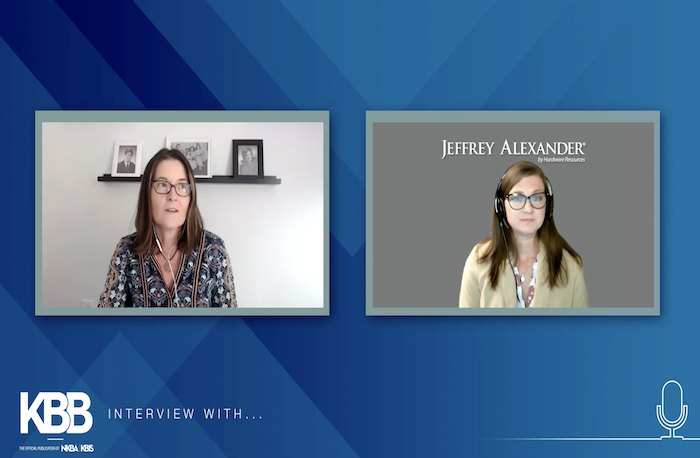 October 13, 2022
KBB recently had the opportunity to speak to Asa Harrison, product manager for Jeffrey Alexander Vanities, about the company's background and how the brand stands apart from others. Owned by Hardware Resources, Jeffrey Alexander was founded in the late 1980s as a decorative hardware brand. In 2005, the brand introduced its first furniture-style vanity – something that was previously missing from the market.
Jeffrey Alexander has differentiated itself from other manufacturers by including functional features like soft-close drawer slides and hinges and increased storage options in its vanities. The brand also offers looks for each style preference, with more than 4,000 potential combinations. Designers (and clients) can choose from a variety of styles, colors and sizes, making each vanity personal and customized. Product design inspiration comes from design trends around the world.
The product line includes choices for mid-range and high-end budgets, and the brand plans to add more options in 2023 – especially for the renovation market. New for 2022 are three styles – Percival, Katara and Theodora – photos in the video, which have been well received. According to Harrison, the brand's plan is to continue introducing new styles and designs that push the envelope and allow designers to create impactful spaces for clients.
She also shared with us what Jeffrey Alexander will be highlighting at KBIS 2023, including three new styles, as well as new finishes and decorative hardware options. We can wait to see what the brand has in store early next year!