LAUFEN Welcomes New Customer Service Representative
---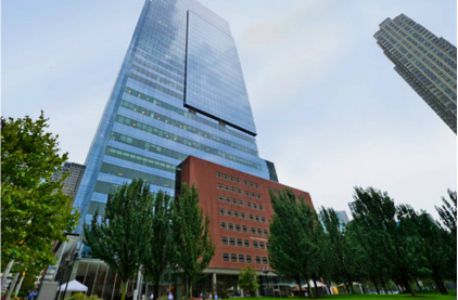 July 15, 2015
LAUFEN, the Swiss-based manufacturer of bathroom solutions, welcomes Wilson Caicedo as its new customer service representative. Caicedo joins LAUFEN as the company opens an East Coast Customer Service Hub in Harborside Financial Plaza located in the heart of Jersey City, New Jersey. With a strong background in customer service and account management, Caicedo brings a wealth of knowledge to the LAUFEN team. 
"Wilson is joining LAUFEN at the perfect time, just as our team transitions into our new office space located on the Jersey City Waterfront," says Javier Korneluk, U.S. managing director for LAUFEN. "This is a wonderful opportunity for Wilson to continue to help grow our established customer base and maintain our important customer relationships. We look forward to continuing our expansion into the U.S. marketplace with the help of all of our employees." 
Wilson Caicedo joins LAUFEN with a Trade Certification from the Connecticut School of Broadcasting. His past positions include account manager for Clic Inc. in Miami; board operator and producer for 101.9FM, CBS, New York and lead trainer – customer service representative for Nielsen Bainbridge in New Jersey. LAUFEN's new office space is located on the Jersey City Waterfront offering views of Manhattan and Downtown Jersey City.