Moderno Porcelain Works Expands to Charlotte, NC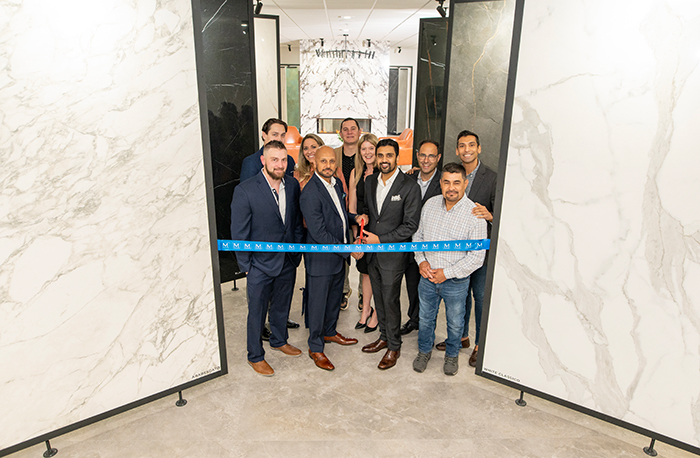 June 1, 2023
Moderno Porcelain Works Charlotte hosted the grand opening of its showroom and state-of-the-art fabrication facility in April. 
"The Carolinas were lacking a fabrication and installation company focusing exclusively on large format porcelain slabs," said HK Patel, Charlotte managing partner. "Now they have Moderno Charlotte." 
Moderno Porcelain Works is the only North American surfacing company 100% dedicated to fabrication and installation of ultra luxe large-format porcelain (5-by-10-ft.) slabs. The company has embarked on a strategic expansion across the United States during the last three years. The Charlotte opening marks the 14th location. With Charlotte's commitment to bolster the region as a vibrant hub for design and diversity, Moderno looks to bring both avant-garde design and new technology to the mix. 
"With new advancements in technology, porcelain has become a gamechanger in the design industry," said Roberto Contreras, CEO of Moderno Porcelain Works. "It is versatile and durable in nearly every application, but there has been a lack of specialized expertise in its fabrication. That is why we launched Moderno. 
"The technological advancements in the manufacturing process coupled with our specialized fabrication has propelled porcelain to the top of emerging design trends for fireplaces, walls, flooring and unmatched outdoor applications. We are excited to be in Charlotte and look forward to showcasing the endless possibilities of porcelain to the market."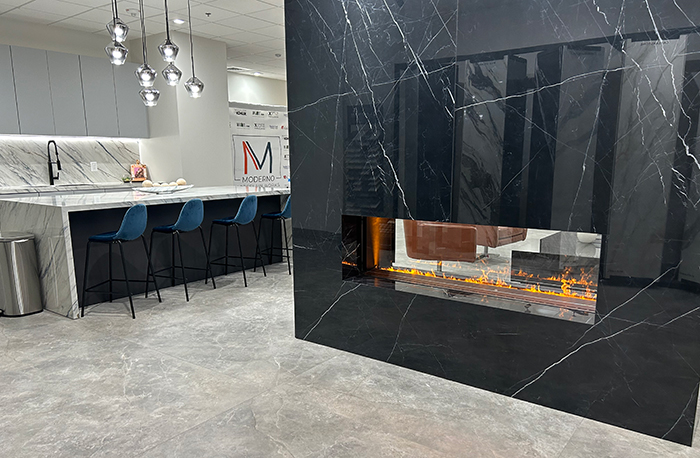 The 3,000-sq.-ft. design-centered showroom and 13,000-sq.-ft. state-of-the-art fabrication facility showcase numerous applications of porcelain including shower and tub design, as well as multiple flooring surfaces, wall and ceiling coverings, and fireplace and countertop displays. 
Leading the Charlotte team are managing partners, HK Patel and Deven Roy. Their team brings a wealth of knowledge across various industries. 
"We are thrilled to bring Moderno Porcelain Works to the market and excited that porcelain will become the material of choice for residential and commercial space, transforming the surfacing industry," said Patel. "The Moderno leadership team is comprised of industry pioneers who are equally committed to providing excellent craftsmanship as well as state-of-the-art technology that is redefining the fabrication and installation process." 
Roy stated, "Moderno's proven proprietary fabrication and installation process allows us to expand the uses of porcelain beyond traditional surfacing and eliminate prior constraints designers and general contractors had when working with large format porcelain slabs. This is just the beginning."