MTI Baths Launches a Refreshing Rebranding Campaign
---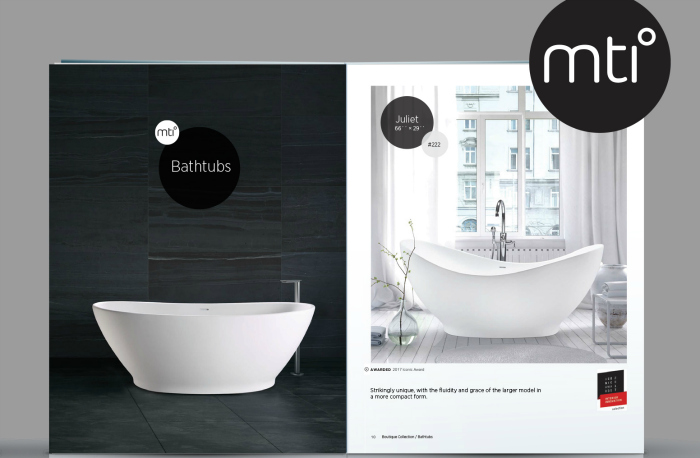 March 16, 2017
With a 30-year legacy, MTI has announced a rebranding that reflects the company's position in the luxury market. The new brand progression appeals to customers with an appreciation for high design, as well as showcasing the company's continuing commitment to quality, service and customization.
"The new branding reflects better who we are today as a company and our vision going forward," said Tijana Lehtikoski, MTI Baths vice president of Marketing. "With this refresh we hope to inspire our loyal customers while engaging a new generation of buyers looking for the highest standards when selecting luxury bath products."
Key components of the rebranding include an updated logo that reflects an art-infused sensibility, new brochure designs beginning with the Boutique Collection and a completely redesigned website that celebrates MTI's affinity for sensuous beauty and personal wellness.
As MTI unveils the rebranding to define the brand's future, the company also pays homage to the past, including its visionary leaders, founder J.C. Henry and present CEO Kathy Adams, as well as an extraordinary array of more than 100 awards for design excellence and product innovation. The new branding will strengthen this heritage and support a mission to continue creating products in years to come, all designed for the purpose of satisfying the needs of discerning clients and enriching their lives.