NAHB Helps Elevate Housing in 2016 Presidential Campaign
---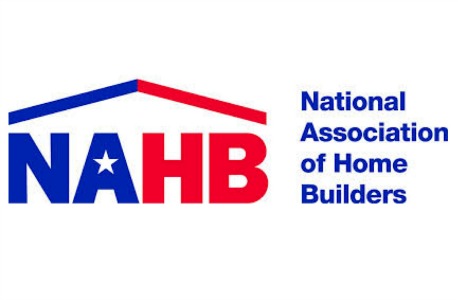 February 29, 2016
NAHB's long-standing efforts to make housing a top priority in the presidential election season gained momentum recently when former Secretary of State Hillary Clinton became the first major-party 2016 presidential candidate to address housing issues in a broad policy outline. The economic revitalization agenda she set forth included a number of housing policy goals supported by NAHB.
In an effort to shape the national discussion in this critical election year, NAHB's government affairs staff and volunteer leaders have met with the policy teams of all the Democratic and Republican candidates seeking the presidency. The organization has delivered policy briefs on a range of issues important to the residential construction industry, including housing finance, regulatory reform, immigration and workforce issues and tax reform.
The campaigns have generally been responsive to NAHB's policy recommendations, but until now, none had broadly addressed housing-specific issues. Following the release of Clinton's economic revitalization plan other candidates — including Republican John Kasich — have told NAHB that they also plan to address housing in the near future.
NAHB is a non-partisan association; its bylaws specifically prohibit endorsing candidates so that the association can work with all elected leaders, regardless of party, on behalf of the housing industry.
In an important sign that NAHB is making progress in moving housing to the forefront, Clinton's housing proposals draw heavily from specific recommendations that NAHB proposed in meetings with her policy advisers. These include ideas for removing barriers to sustainable homeownership by improving credit availability for consumers. The Clinton plan proposes a match for down-payment savings and the use of a new generation of credit scoring methods. It also recognizes the value of homeownership counseling, which NAHB strongly supports.
Other ideas in the Clinton economic revitalization agenda that NAHB supports include proposals to bolster the supply of affordable rental housing by increasing the supply of Low-Income Housing Tax Credits and by removing local barriers to such housing production. The plan also highlighted the importance of job training and apprenticeships as a path to economic opportunity, which the housing sector has a tremendous capacity to provide.
However, NAHB believes the plan's emphasis on connecting housing support to economic opportunity in high-poverty communities may limit the economic benefits of the proposals.
NAHB continues to strongly encourage all of the presidential candidates to look closely at the association's policy recommendations and to present housing proposals that will increase homeownership and rental housing opportunities for all Americans while boosting job and economic growth. NAHB will also continue to encourage the candidates to provide more than just talk and will call on them to implement any meaningful housing proposals put forth.