NARI and NAR Release 2015 Remodeling Impact Report
---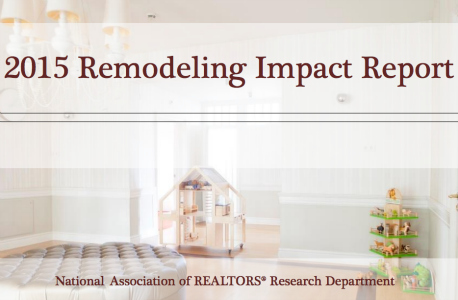 December 30, 2015
The recently-released 2015 Remodeling Impact Report presented by the National Association of the Remodeling Industry (NARI) and the National Association of Realtors (NAR) used data about remodel costs and resale value from home improvements to examine personal satisfaction from remodeling projects. The survey looked at 20 remodeling and replacement projects to determine reasons for remodeling, the success of taking on projects and the increased happiness generated from project completion.  
The study found that homeowners remodel for a variety of reasons including upgrading worn-out surfaces, finishes and materials (38 percent); adding features to improve livability (17 percent) and just because it is time for a change (13 percent). Post-remodel satisfaction numbers were high. After remodeling, 75 percent of homeowners surveyed felt a major sense of accomplishment, 74 percent found a greater desire to be in their home and 64 percent reported increased enjoyment in their home. 
The full report can be viewed at http://www.nari.org/assets/1/6/2015-Remodeling-Impact-Report.pdf.