National Kitchen & Bath Association Seeks 30 Under 30 Submissions
---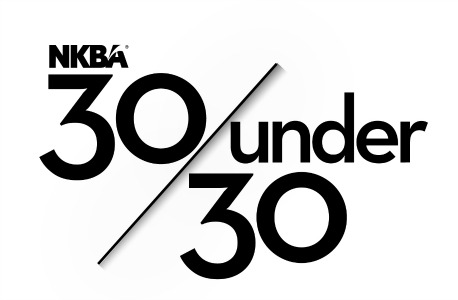 June 22, 2015
The National Kitchen & Bath Association is currently searching for 30 outstanding individuals under the age of 30 who are passionate in their profession and forward-thinking toward their success in the kitchen and bath industry. They will be recognized during KBIS 2016 in Las Vegas. 
The purpose of this program is to engage and recognize young people who will be the voice and next generation of kitchen and bath professionals. It will offer new opportunities for growth and development in support of the kitchen and bath industry.  
Professionals have to meet the following criteria:
Born on or after January 22, 1986
Be outgoing, passionate and excited to network with new colleagues
Work in the kitchen and bath industry
Be interested in furthering your career within the kitchen and bath industry
The current employer supports their participation in this program
Nominations are now open, and submissions are available at www.nkba.org/30u30.
Candidates chosen for the program will receive:
Reimbursement for flight and hotel costs
Show floor pass, conference pass and access to a Keynote session at KBIS 2016
Participate in pre-event and post-event activities focused on our 30 under 30 program and KBIS 2016
Applications are due by noon EST on Monday, August 3, 2015.