Schumacher Opens First Concept Showroom in Nashville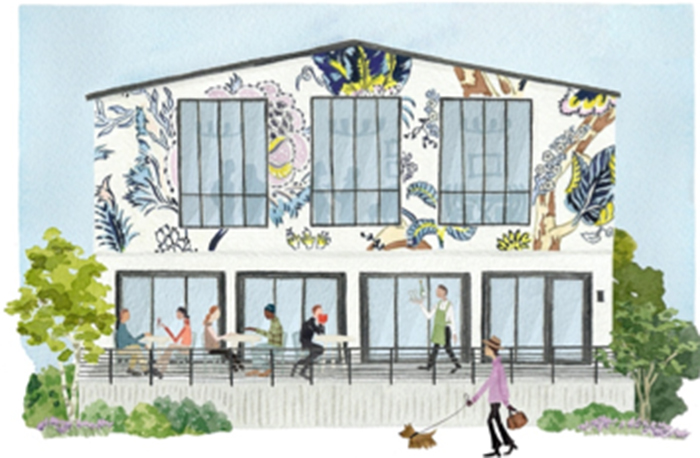 September 12, 2022
Schumacher, the venerable American design house, announces the opening of its first concept showroom in Nashville, Tenn. on Oct. 17. The new space will include a traditional to-the-trade showroom experience exclusively for interior designers, as well as a separate luxury boutique for designers and design aficionados alike to source smaller items. 
Schumacher chose Nashville for its rapidly growing art & design community. The city is becoming the next hub for interior designers and like-minded individuals with an interest in entertaining, living in beautiful spaces and self-expression. Located at 609 Merritt Ave. in the Wedgewood-Houston neighborhood, this freestanding showroom will be the first Schumacher location since it moved from its own standalone building at 201 E 56th St. to the Design & Decoration Building in New York City in May 1998. Schumacher is joining other to-the-trade companies like Holly Hunt, Janus et Cie and Stark who have moved to street-level spaces. 
"The bright and easy-to-shop showroom will feature Schumacher fabrics, wallpapers and trims," said Dara Caponigro, Schumacher's creative director. "Conceptualized with designers in mind, the light-filled space includes large worktables for scheming projects and meeting with clients. We're creating a serene but stimulating environment where we hope designers will feel energized and inspired. We want designers to be able to use the space as a resource and a meeting place outside their offices whenever they have the need." 
The boutique will sell antiques, home accessories and gifts, such as pillows, throws, rugs, baskets, coffee table books, photography, art, tabletop items and handmade ceramics – many of which are made by local Nashville artisans and others that are procured from artists around the world. Monthly educational and inspirational events will be held to bring together Nashville-area design lovers along with fun activities including flower arranging classes, trunk shows, book signings and workshops for interior designers. 
Two of Schumacher's sister brands will also have a presence. Backdrop, the indie paint and wallpaper brand, will have an independent shop within the store. Customers will also have access to Freddie, the designer network that supports interior designers in growing their business and connects them with potential new clients. Shoppers can browse Freddie's online platform to see the work of its extensive group of designers while having the opportunity to access these designers and other tastemakers through in-store events.
"Nashville is filled with such incredible design talent," said Timur Yumusaklar, CEO of Schumacher's parent company, F. Schumacher & Co. "We feel it's our job to bring those talents closer to the growing audience of design lovers and to educate people on just how much interior designers can improve their lives. At Schumacher, we believe that good design can have an immensely positive impact on our emotional wellbeing and that it can allow us to be better selves – calmer, more centered, happier, more energized."